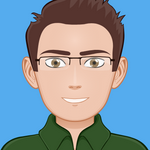 Updated by Thomas
Brand Your Dashboard URL

Creating your own branded URL for your dashboard is one of the first steps in OWNING this social WiFi Marketing business. We might get a bit technical here but you don't a to worry, we will guide you in creating your own URL for your dashboard. 
What you need:
A registered domain from any domain registrar like GoDaddy or NameCheap

You will need to decide on subdomain names for your Custom URLs for your Control Panel and Social Portal. For example, panel.yourdomain.com or dashboard.yourdomain.com are subdomain formatted Custom URLs, where the words 'panel' and 'dashboard' are called subdomains. 
Login into your account.

Click Branding in your main menu




Once in the Branding section,  your subdomain has been set in the "Personalize your application's
URL" field in the left column.




The following will be used as an example (the examples will be replaced by your ACTUAL personalized URL and custom URL for your dashboard: 

Example Personalized Application URL:  mysocialwifi
Example Custom URL for Dashboard: dashboard.yourdomain.com

Substitute the red colored texts with your own values

Login to where your domain is currently hosted and follow the guide below according to specific domain providers or web hosting providers:

For domains hosted at GoDaddy:

Go to Domains > Choose your domain and click Manage
Go to DNS Records section
Create a CNAME record using the following guide:

Host:

dashboard


TTL: 1 hour
Points to:

mysocialwifi

.securewificloud.com
Click the Save DNS Records after you have set the CNAME record.

For domains hosted using a cPanel interface (JustHost, BlueHost, NameCheap, HostGator, etc).

Login into your cPanel account.
Go to Advanced DNS Zone Editor.
Choose your domain from the dropdown list (if you have multiple domains in your cPanel account).
Add the following record using the guide below:

Name:

dashboard.yourdomain.com


TTL: 3600
Record type (select from the drop-down list): CNAME
CNAME:

mysocialwifi

.securewificloud.com
Click the Add Record button.

Back in the Control Panel, in the Custom Domain - Control Panel field, set your desired URL for your Dashboard/Control Panel as set in your CNAME.






Once you have set up the CNAME for the Custom Domain - Control Panel click the Save Settings button on the right. 




Test the custom domain name of your control panel by typing your Custom Domain name in your browser.


Domains will resolve in 1 -2 hours in most cases. Some domain hosting companies may take 24-48 hours for the CNAME record to propagate or become active. If it is beyond 24 hours, consult the support of your domain hosting.

Good work WebMaster! We're one step closer to dominating the social WiFi world!  
If you have any questions about this, please contact our support ninjas by clicking the support icon in the bottom right-hand corner of this page and your message will be sent to our dojo.
Did this answer your question?