Custom URL for MyWiFi Guest Portal
Custom URL for MyWiFi Guest Portal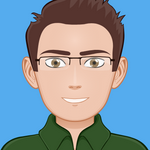 Updated by Thomas
Brand Your Custom Social Portal URL
After branding your control panel, the URLs of your login pages should be branded as well. This is to establish and convince business owners that you OWN your panel. It will be similar to the previous exercise where you created your own custom domain, we will just change a few values here (it will be easy, no worries).
What you need:
A registered domain from any domain registrar like GoDaddy or NameCheap

You will need to decide on subdomain names for your Custom URLs for your Control Panel and Social Portal. For example, panel.yourdomain.com or social.yourdomain.com are subdomain formatted Custom URLs, where the words 'panel' and 'social' are called subdomains. 

Follow steps 1 through 3 of the Custom Branding of your MyWiFi Social Portal URL

The following will be used as an example (the examples will be replaced by your ACTUAL personalized URL and custom social URL: 

Example Personalized Application URL:  mysocialwifi
Example Social Portal URL: social.yourdomain.com

Substitute the red colored texts with your own values

Log in again to where your domain is currently hosted to create another CNAME record. 

For domains hosted at GoDaddy: 

Go to domains > Choose your domain and click Manage
Go to the DNS Record section.
Create a CNAME record using the following guide: 

Host:

social


TTL: 1 hour
Points to: 

mysocialwifi.

securewifilogin.com

Click the Save DNS Records after you have created the new CNAME record. 

For domains hosted that uses a cPanel interface (NameCheap, HostGator, Bluehost, etc.)

Login into your cPanel dashboard
Go to Advanced DNS Zone Editor
Choose your domain if you have multiple domains hosted on your cPanel account.
Add the following record using the guide below:

Name:

social.yourdomain.com


TTL: 3600
Record type (select from the drop-down list): CNAME
CNAME:

mysocialwifi

.securewifilogin.com
Click the Add Record Button after filling the fields with the proper values.

Set Your Social Portal Domain

Go to the Branding section and under the Custom Domain - Social Portal, enter your social portal URL. 


Before you click Save Settings on the right, make sure you have created CNAME records for your Custom Domain - Social Portal




Click Save Settings.

Waiting for SSL Approval

After setting your portal domain, our system needs to first validate that this was completed, then issue an SSL certificate to make the connection secure. This process usually takes 1-2 hours. Be sure to check back and look for the green message saying that your custom portal has been set properly.



You need to Update Your Social Login Integrations (if you have created social apps before you created your Custom Social Portal URL)



In order to maintain full white label settings, you will have to either create new Social Apps or edit your old ones. The reason for this is that your new portal will be social.yourdomain.com (no longer www.securewifilogin.com), so the Canvas URL and call back settings on your social apps need to be updated to reflect the new white label configuration (your social portal URL).

Follow the "Custom Domain - Social Portal" instructions for each app here:

LinkedIn

IF WORKING WITH PRE-EXISTING LIVE SOCIAL APPS

It is recommended that you first create a new Social Apps with the new settings prior to changing your old apps. The reason for this is that as soon as you change your Social App settings if your portal is not yet enabled your existing clients will receive an error when attempting to log in.

IF SETTING UP NEW SOCIAL APPS FOR THE FIRST TIME

Simply create your new apps with the updated Portal configuration settings.
Testing Your New Portal
After creating your new social apps, you can preview and test the new settings in your portal by clicking on the Preview button and this will open your campaign page on a new tab/browser window. 



Follow the login process to test it out. If the preview loads on your custom portal URL with SSL then you're all good - proceed to the next step.
If you encounter any errors, check back and ensure that you completed Step 1-4 properly.


Go Live

Before going live please ensure that you have completed the following:
Ensure that all your devices have updated firmware
Ensure that you have updated your Social Apps
Ensure that you have applied the new/updated Social Apps to existing campaigns (if applicable)
Ensure that you have tested the login process via the Preview Campaign feature
If all is good - you can enable your custom Portal URL across all devices by turning the switch to ON in your Branding section.


GOOOOAAAAALLLLL!!! From now on users will see your custom social portal domain when connecting and authenticating via Wi-Fi.

If you have any questions about this, please contact our support team by clicking the support icon in the bottom right-hand corner of this page.
Did this answer your question?