Add your Facebook Pixel for Ad Retargeting

How to Integrate Your Facebook Pixel

In this article, we'll cover how to install a pixel on your captive portal login pages. To learn more about pixel before getting started, check out the benefits of installing a Facebook pixel.
Before you begin:
You'll need a Social Wi-Fi hotspot installed at your client location.
Access to the MyWiFi campaign editor.
Create a Facebook pixel

Go to your Pixels tab in Events Manager.
Click Create a Pixel.
Click Create in the box that appears to finish creating your pixel. 
 

Add it to your Campaign

In your captive portal Campaign, under "Advanced" there is a field to add your Facebook Pixel ID.Go back to our Facebook tab and find our Pixel ID. Your Pixel ID will below the name of your pixel. 



Simply copy and paste your Facebook Pixel ID into the field and click SAVE.
What happens after I add the Facebook Pixel? 
Now all guests that connect to this campaign will automatically be added to the Facebook Pixel Audience.  You can then segment those audiences in Facebook based on user activity and engagement.
The Facebook Pixel Integration provides tracking for the following events:
WiFiLogin - When someone logs in to your captive portal.
Lead - When someone logs in and user data is captured.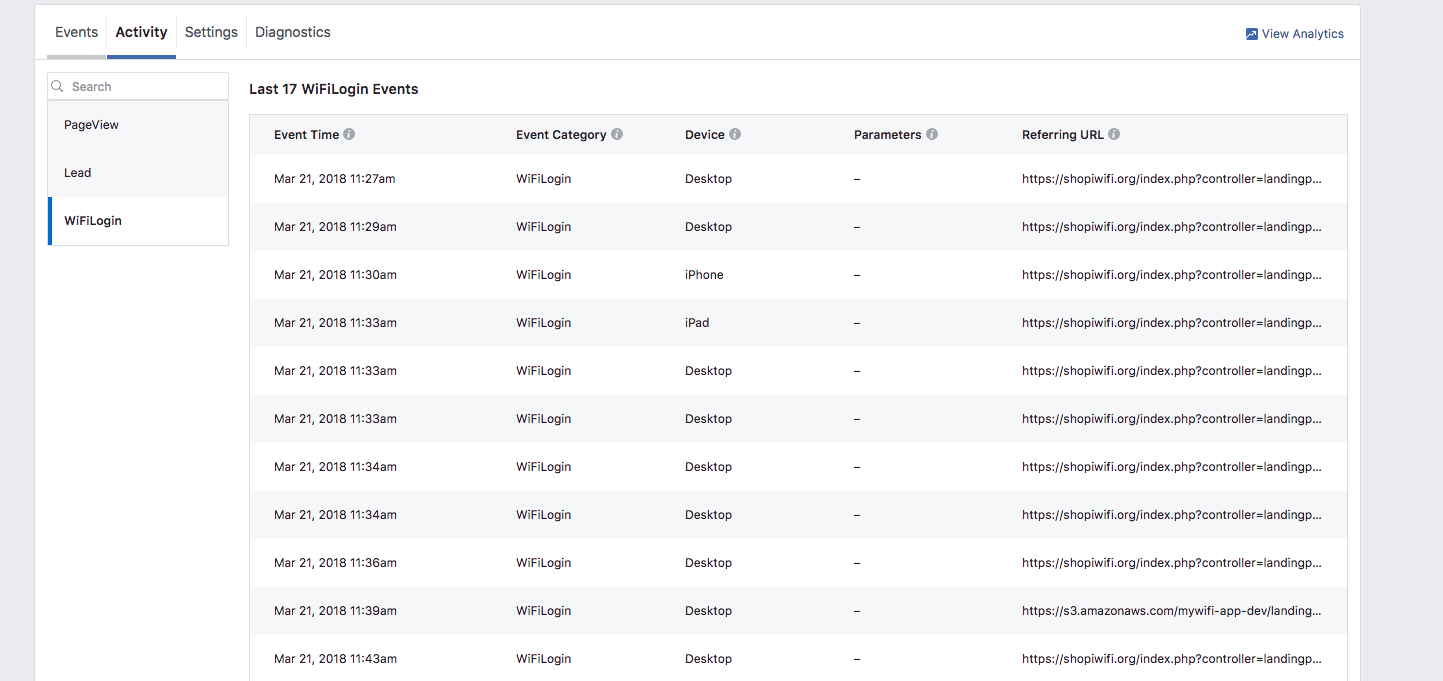 ---
Did this answer your question?
---