Create a Multi-Language campaign
Create a Multi-Language campaign
Provide multi-language options on your Campaigns by following the instructions below.
Click the Campaigns section located on the left side of the page.


Click the Edit Campaign.

Click the the Advanced tab on the Campaign Edit Page and enable Show Language Bar. Click Save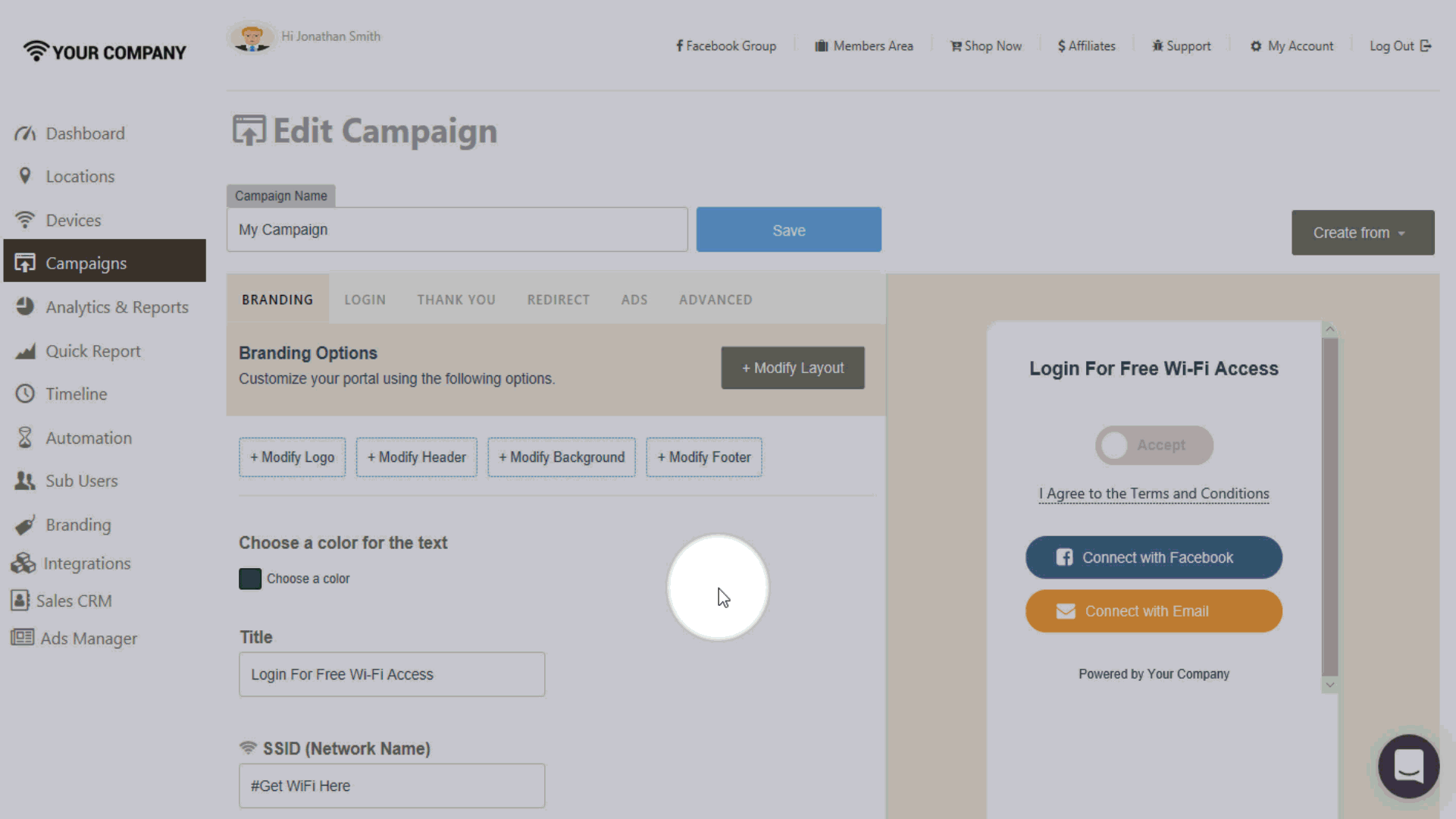 The Multi-Language option is activated. To confirm it is activated, use your campaign preview button, the Multi-Language should appear as expected.
Did this answer your question?