Cisco Meraki Cloud Integration (Automated API Setup)
Cisco Meraki Cloud Integration (Automated API Setup)
Updated by Kevin Zicherman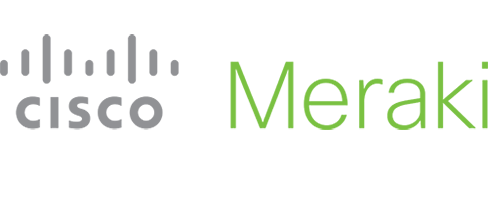 This guide will assist you in preparing your MR Series Managed Access Points (managed through the Meraki Cloud) for Social Guest Access capabilities. It will also assist you through the process of associating your Meraki access points with the MyWiFi system, for the purposes of managing the Social Captive Portal experience.
Meraki API Key Setup
First, you'll need to grab your Meraki Dashboard API key.
Click here to login to your Meraki Cloud.
Navigate to Organization >> Settings.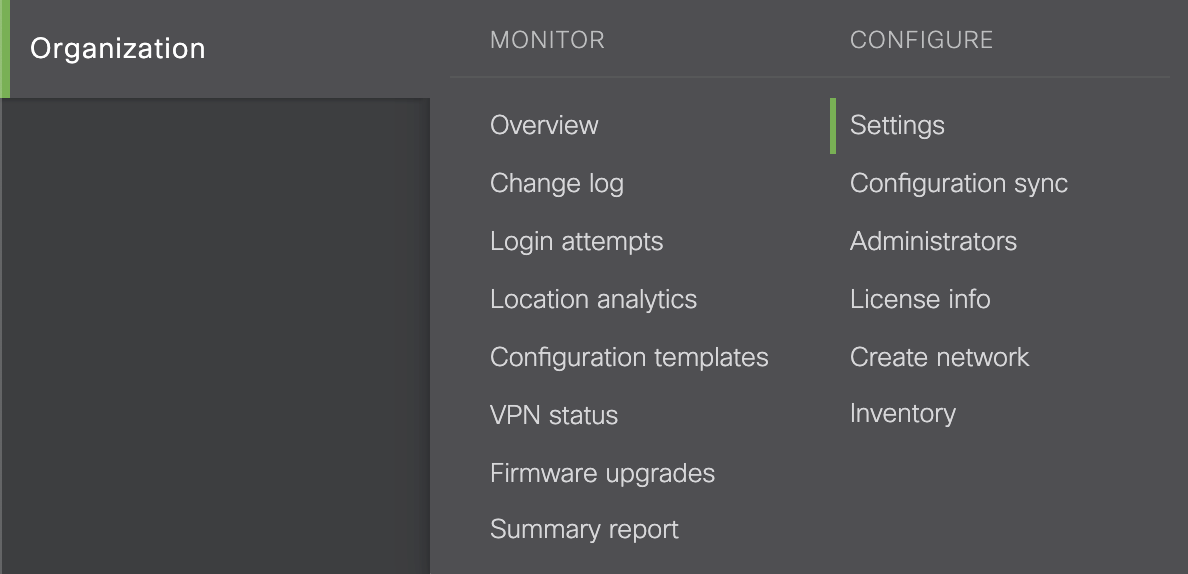 Be sure that you have Dashboard API access enabled.

Follow the link in the Dashboard API access description to visit your profile page.
Once on your profile page, click on Generate new API key. Be sure to copy and save your API key for the next steps.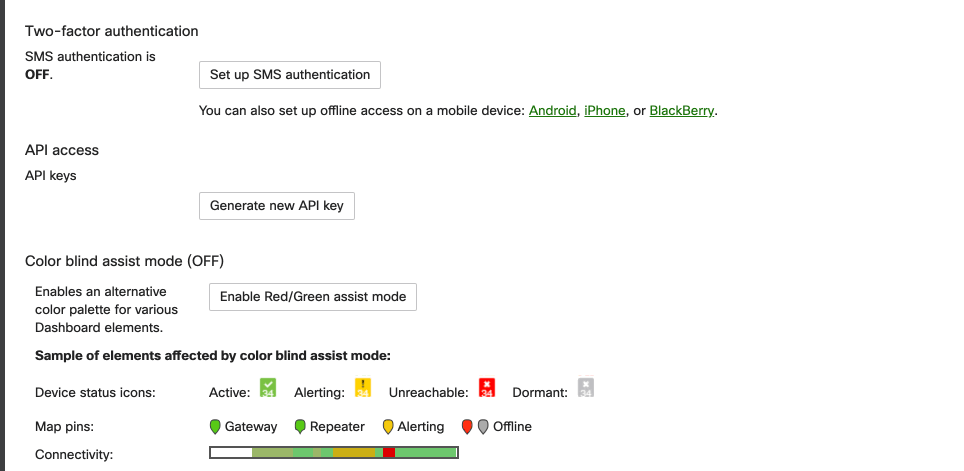 MyWiFi Platform Setup
Click on Devices >> Add New Device to bring up the new device wizard.

Select the Location you have created for this installation .
Customize your Device Name (internal reference only).
Select the Select Meraki Cloud from the Supporters Cloud Integrations.
Select the Cisco Meraki logo for automated API setup (not the Manual Setup option).

Paste your Meraki dashboard API key that you created in step 5 above, then click Proceed.

Select the Meraki Cloud Organization, Network and SSID that you would like to apply the settings to, then click Proceed.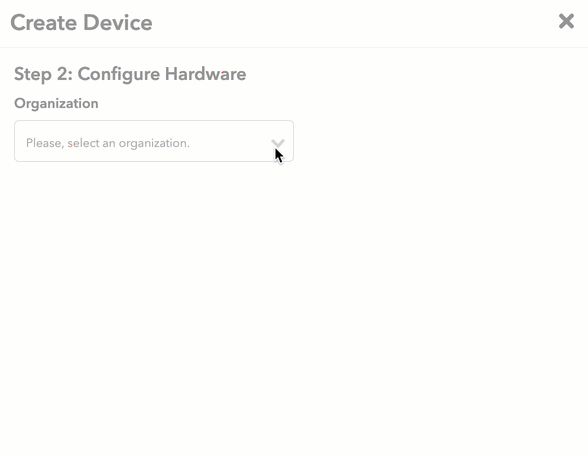 Review your settings, and click Confirm Setup.
 🙌 Congratulations!  Your Meraki Cloud setup is good to go! 🎉
Did this answer your question?