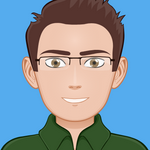 Updated by Thomas
The Clients Manager section allows you to add a client wherein other users can manage the assigned locations, campaigns, and apps. You can also add users in this section of the platform.
Add New Client button: Allows you to create a new client account where you can assign user locations/campaigns/apps and user accounts who will manage the client account.Check this page on how to create a client account.

Client account: These are the existing client accounts where you can assign new campaigns/locations/apps or users
Client Edit and Delete buttons: If you wish to add/remove a campaign/location/apps or users from a client account, click the Edit button. Conversely, you may click the Trash Bin icon to delete a client account.

Add button: Allows you to add campaigns/locations/apps/users to the client account.

Search Field: If you have multiple client accounts, you can easily search for it using this field.
You are now The Don! You have an excellent client management skills.
Did this answer your question?