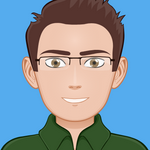 Updated by Thomas
Users are designated or authorized staff who will manage a client's location, campaigns, apps, etc. They are created and assigned under the Clients section.
A User account does not have the account privileges of your admin account. They can only access the sections you assign to them.
Login to your MyWifi platform.
Go to Clients section the left side menu.


Search a client where you want to add users.

Under the Users subsection of the client, click the + button to add a User.

Select Create New if your existing user is not yet in the dashboard.

Fill up the required fields and you may generate and copy a password for this user. Click Proceed afterwards.

On the Access level screen, choose which Location the user can manage. There are 5 access levels for each Location:



Lite: Access to Dashboard and Timeline only
Read: Users have access to the Dashboard, Contacts, Reports, and Timeline of the Location.
Edit: Users can edit settings of a Location. They have access and are able to edit details in the Dashboard, Contacts, Reports, Campaign, Timeline, Devices, Automations, Settings.
Admin: Same with Edit access level, the difference is they can edit the access level of other users who are assigned under the Client (assigning users is still done within the Clients manager section). Users who have Admin level are restricted within the Location assigned to them e.g. they are admin on Location 1 but Lite access only on Location 2.

Off: Access denied. Users don't have the ability to view or edit a particular Location

Click Add User once you have set the Locations that the user can access and what access level they have for each location.
Access Granted! Users under a Client can now manage their own social wifi network.
Did this answer your question?