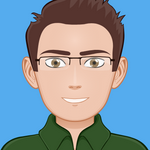 Updated by Thomas
Editing devices are part of managing devices in your dashboard. You may need to change the label of a device or reassign it to another location. The steps below will teach you how easy it is to manage your devices in the dashboard.
Log in into your Dashboard and Go to Devices section.


You can look for a specific device through the search field or through the list.


Once you have found the device, click the Edit Device link associated with the device that you want to edit.


You can edit the Location assignment of the device as well as the name of the device.


MAC addresses cannot be edited. If you entered an incorrect MAC address when you were

adding a device

, you may need to

delete it

first then add it again.



Some hardware like the MyWiFi SH100, Cisco Meraki, and Open Mesh supports our Presence Analytics feature. You can enable or disable Presence Reporting when you edit a device.


A techie, you are. Good job, you did.
If you have any questions about this, please contact our support team by clicking the support icon in the bottom right-hand corner of this page.
Did this answer your question?