Disabling and Deleting Devices
Disabling and Deleting Devices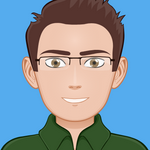 Updated by Thomas
Part of the management of devices is disabling or deleting a device. This happens when you want to temporarily disable a device or the device is no longer functional. Deleting a device is fairly easy.
Log in to your dashboard and proceed to Devices.


Once you are in the Devices section, search for the target device through the search bar or through the list.


Once you find the target device, you can either disable it or delete it.

Disabling a device temporarily marks it as inactive. It will not be associated with any location or campaign. Click on the Status of the device to disable it.


Deleting a device completely removes it from the dashboard. Just click the Trash Bin icon that associated the device and click Yes to confirm the removal of the device.


Deleting a device will completely remove the device from your dashboard and it will be removed from any Location and will stop broadcasting the campaign's SSID.




HOORAHHH! You are on the right track on becoming a master of devices!
If you have any questions about this, please contact our support team by clicking the support icon in the bottom right-hand corner of this page.
Did this answer your question?