How to Enable Facebook Birthday Scopes
How to Enable Facebook Birthday Scopes
Enabling Facebook user_birthday Scope will allow you to access the date and month of a person's birthday. 
This may or may not include the person's year of birth, dependent upon their privacy settings.
Here's how to enable it:
In your Facebook App, click on "App Review" then "+ Add Items"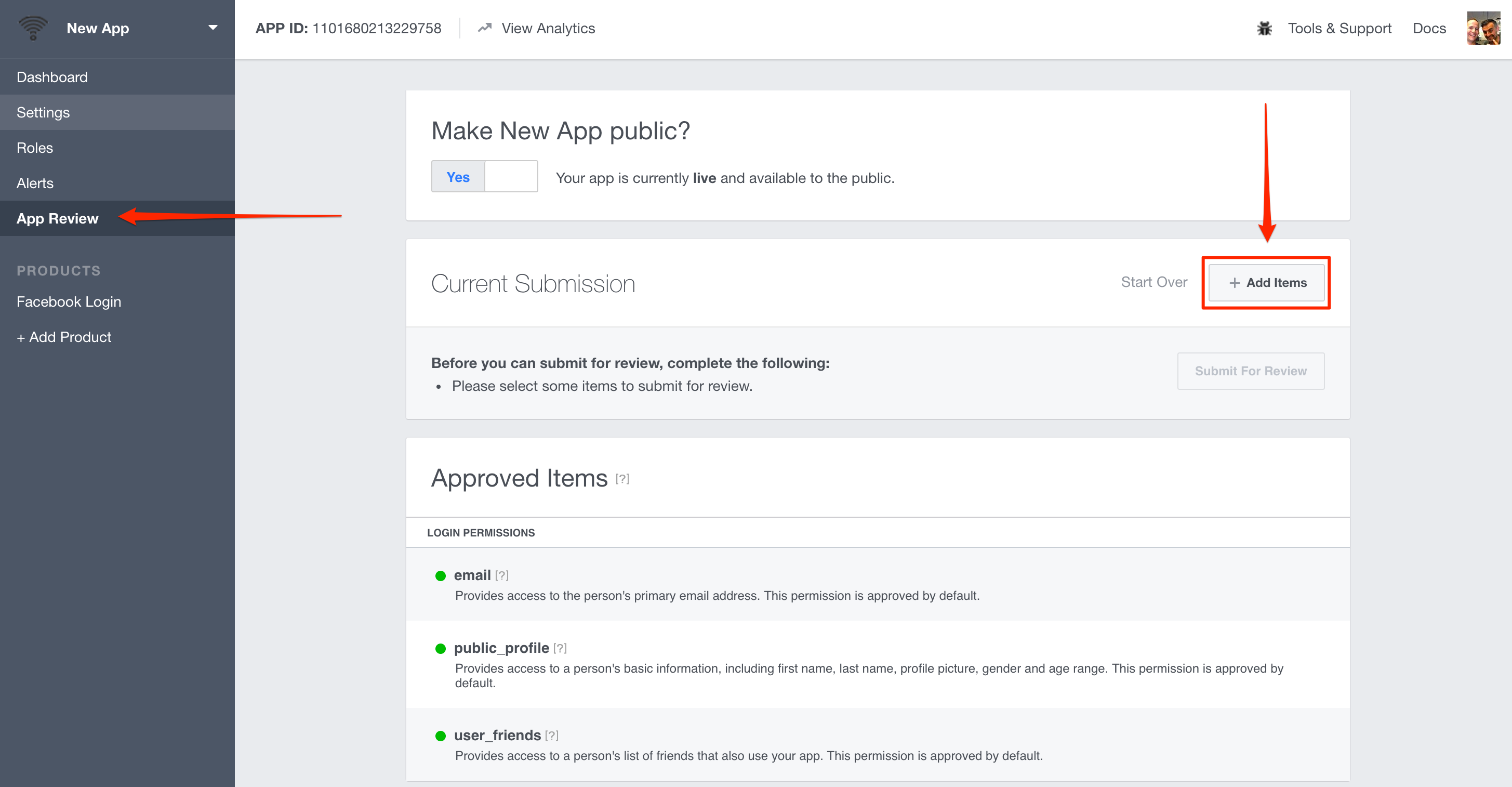 Select "user_birthday" and then click the "Add 1 Item" button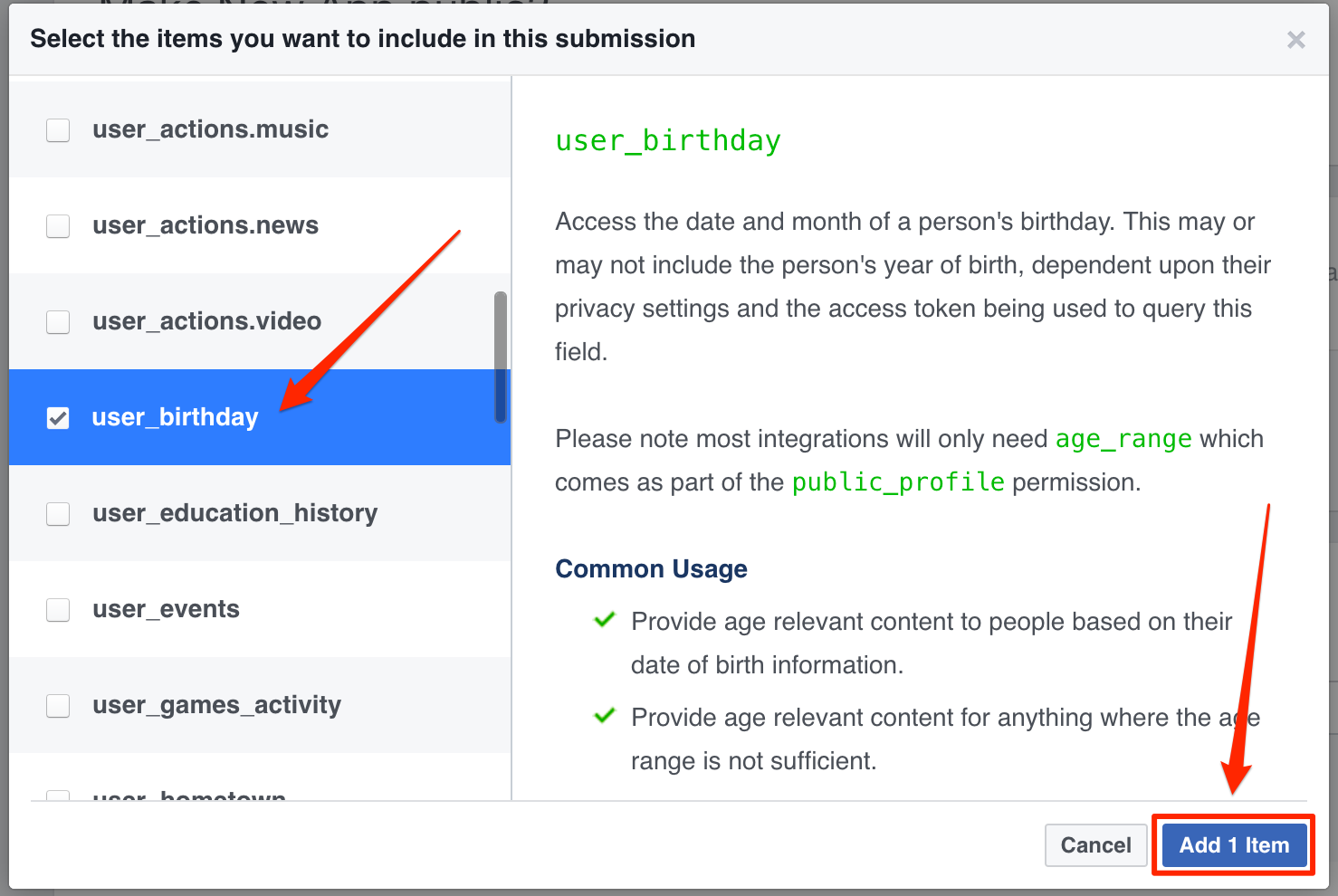 Click on "Edit Notes"

Select how you intend to use the information.
Turn Web "ON"
Write how you intend to use the app.
Upload the video (found here)
Click on "SAVE"
Sample description:
1. User connects to Wi-Fi Network
2. User agrees to Terms and Conditions, including Privacy
3. Connects with Facebook, accepts access, and is given Free Wi-Fi Access
Likes are asked in order to gauge interests of users to send more relevant information/coupons/offers.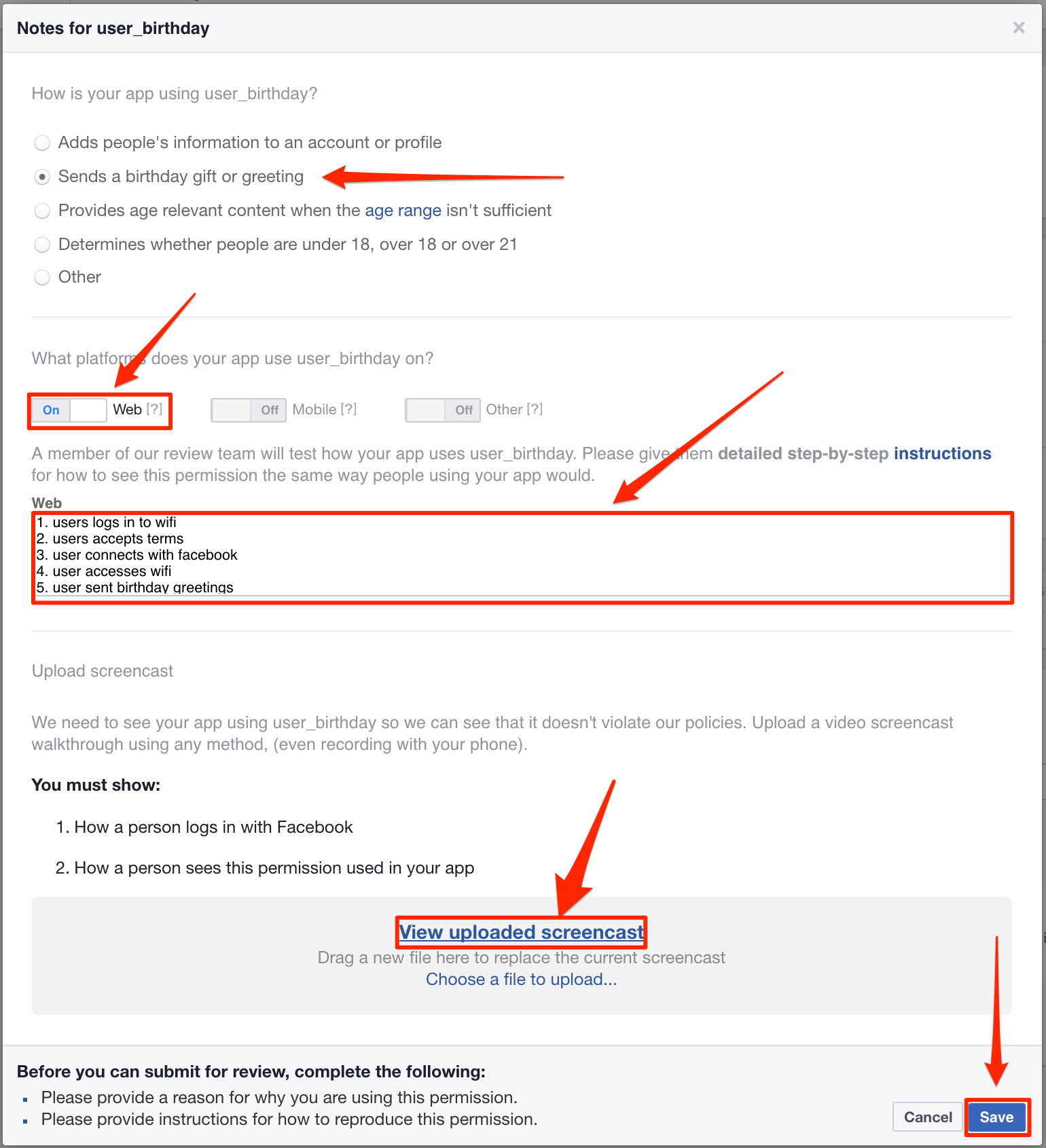 Click on "Submit For Review"

That's it!
Once approved, it will look like this: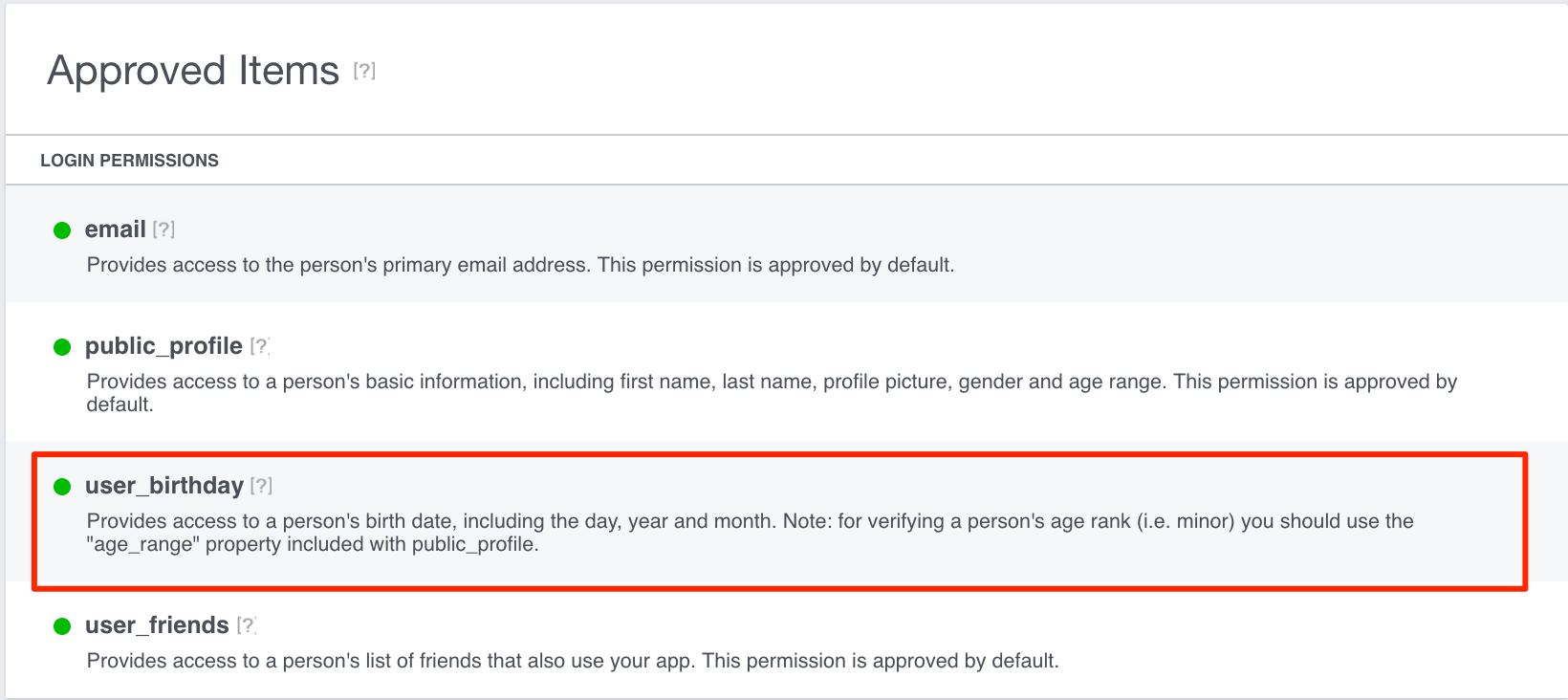 Update your Integration:
Once your Facebook App is approved for the user_birthday scope.
You have to pull the updated scopes for the Facebook App that you added as an Integration.

In the MyWiFi Dashboard
Navigate to the Integrations section from the Left Menu
Identify the Integration that you added for your Facebook App
Click on the Edit button next to it
Click Save on the Edit view
Click the Edit button again and make note that the App Scopes have been updated and include user_birthday

Please Note:
If the user_birthday scope is not part of the App Scopes list, that means that the Facebook App you have added does not have access to the those scopes. Please re-check your App Scope Permissions or contact support if you believe this is in error.
Did this answer your question?