GetFiveStars Integration Setup
GetFiveStars Integration Setup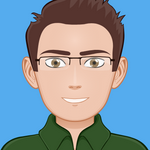 Updated by Thomas
Create a GetFiveStars Integration and Automation process within the MyWiFi Dashboard in order to automatically trigger a feedback request email for connected Wi-Fi guests through GetFiveStars.
More information regarding GetFiveStars can be found here: https://getfivestars.com
What you need:
Ensure you are logged in to the MyWiFi Dashboard
Ensure that you have at least one pre-existing MyWiFi Location created (with associated devices and campaigns) within the MyWiFi Dashboard
Ensure that you have a fully qualified GetFiveStars account and business that has been setup for feedback requests
Locating the GetFiveStars Business ID
You must find and retrieve the GiveFiveStars Business ID
The GetFiveStars Business ID can be found as part of the Leave Feedback URL
Example: https://getfivestars.com/f-48018
The number immediately following the f- (in this case "48018") is the GetFiveStars Business ID
The Leave FeedBack URL can be found on the GetFiveStars Business Details page:https://getfivestars.com/dashboard/profile

Retrieving the GetFiveStars Client Id & API (Private) Key
Creating the GetFiveStars Integration in the MyWiFi Dashboard. Once logged into the MyWiFi Dashboard, click on the Apps tab on the left side menu.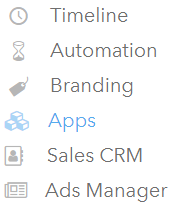 On the Integrations page, click the Add New App button in the upper right




Click on the 'Choose Services' dropdown and enter "GetFiveStars" below to bring up the service, which is located in the Loyalty section.
Enter your App Name for your GetFiveStars app. Then add your Client ID, Business ID, and Private ID you got from Step 1. Click the Proceed button to finsih adding your app.



Creating a GetFiveStars Automation process on the MyWiFi Dashboard
Click on the 'Automation' tab on the left side menu
Click on the red Add New Automation button. You can now define the new automation process. Choose which Location and Campaign to run the Automation then set the following:

Trigger - Leave as 'Connect' (As we want this automation to occur each and every time a guest connects to the hotspot via Social WiFi)

Delay - Leave as 'Real Time'

Send - Choose Once
Choose your GetFiveStars App (which was created in Step 2). Click Proceed to finish the automation creation.




Congratulations!
By following the steps in this guide you would have been able to
1) Create a mapping between a GetFiveStars Business and a MyWiFi Location,
2) Integrate GetFiveStars into the MyWiFi Dashboard and
3) Enable an Automation process from the MyWiFi Dashboard to trigger a GetFiveStars Feedback Request on Guest WiFi connections.
The Automation for GetFiveStars campaigns will ONLY trigger if the Login method the Guest used collected a verified email address and full name (first & last) for the Social Profile. Login methods such as "Free Wi-Fi" and "Facebook Messenger" does not collect a email addresses.

If you have any questions about this, please contact our support team by clicking the support icon in the bottom right-hand corner of this page.
Did this answer your question?