Why Are Guests Unable to Access the Splash Page? (Flashed Device)
Why Are Guests Unable to Access the Splash Page? (Flashed Device)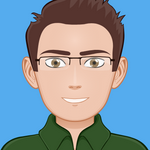 Updated by Thomas
I have setup my SH100 (or 3rd party device flashed with our Custom Firmware) and Guests do not receive the Splash Page when they connect. How can I fix this?


The following will assist in understanding and troubleshooting  instances where guests do not receive the Splash Page on flashed devices.

Due to the nature of the system, some domains are white-listed and can be browsed without authentication such as those used for login.

If an end-user's device is not yet authenticated by our system, they can browse white listed domains. 
As soon as an unauthenticated user clicks elsewhere from the white-listed site, they will get the landing page pop up (Captive Portal).
If you're experiencing issues with not receiving the Splash Page, please follow the troubleshooting steps below:


Please ensure that your campaign is assigned to a location. (Adding A Location) (Assigning a Campaign to a Location)




My Campaign is connected to a Location and my Device but I'm still not receiving the Splash Page. Now what?

Try forgetting the network on your device, wait for the SSID to re-populate in your network list and then try to login again.


I've already tried forgetting the network but I'm still not receiving the Splash Page. What else can I try?

Let's verify that your device is not already connected and in session. If your still in session you will connect automatically and not receive the Splash Page.  While still connected to the network, please type http://logout in browser to de-authenticate. (Logging Off A Connected User)





You must be connected to the network of the social hotspot to de-authenticate using http://logout. There is no ending to the URL, please type it in your browser exactly as in the image.


 Typing http://logout did not bring up the Splash Page. What could be the problem?

If you  still do not receive the Captive Portal or a Blank page, ensure that you do not have the Active Campaign also scheduled in the Location.  Location -> Campaigns Tab




If you have the Active Campaign also scheduled, simply delete the Scheduled Campaign and test connecting to the network again.




The above steps should resolve Guests being able to access the Splash Page when connecting to your Network.


If you have any questions about this, please contact our support team by clicking the support icon in the bottom right-hand corner of this page.
Did this answer your question?