Smart Lists & Broadcast Actions
Smart Lists & Broadcast Actions
Updated by Charles Rosel
Broadcast actions allows you to send custom messages to a group of network users who have already logged in into one of your networks. This is great if you want inform selected users about a certain promotion or simply reach out to them personally.
Follow the steps below on how to create broadcast actions using your the third party apps integrated into your dashboard:
Login into your dashboard and proceed to Locations section.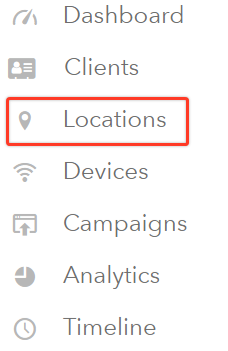 Select the specific location from your list where you know that the customer has logged in.
Click the Contacts icon of that specific location.

On the Contacts section of your location, use the filters to search for specific users/customers who you want to send custom broadcast message. For example, users who have logged in to the network using SMS for the past week.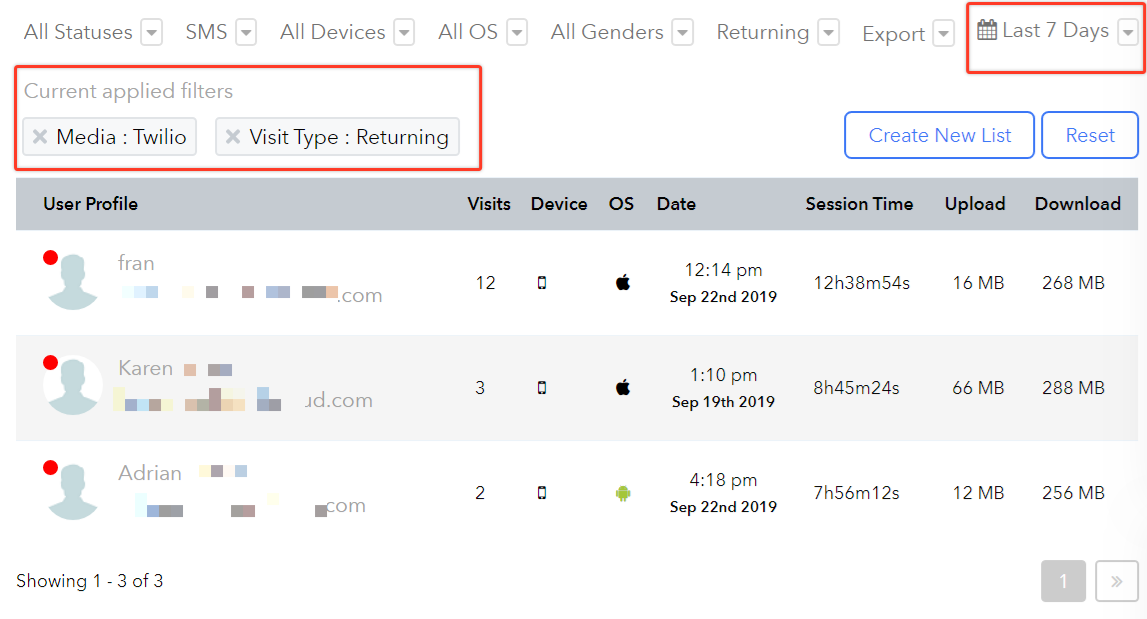 After you have filtered your contacts according to your parameters, you may save this list by clicking the Smart Lists button.

Enter a name for your list then click the Save button to save the filtered contacts.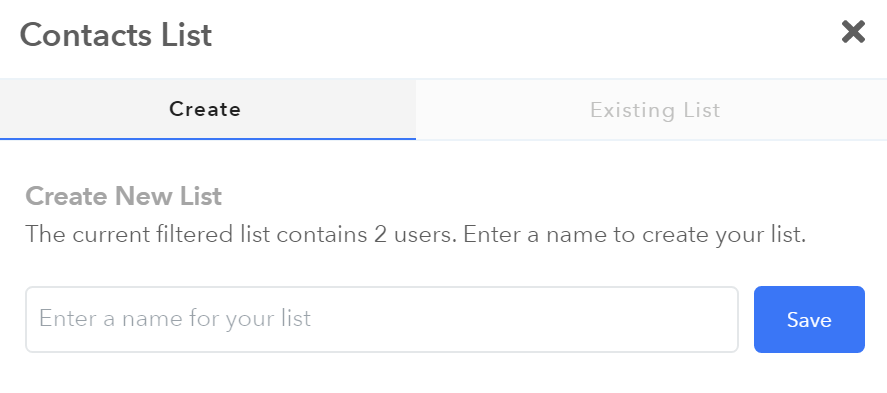 Once you have saved your list, click on the Actions button.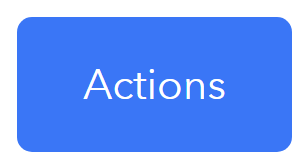 Select from the list of apps the method that you want to send the broadcast message. For the example below, we select Twilio since we want to send a broadcast SMS to our contacts.
If you want to use email, you can select the email app.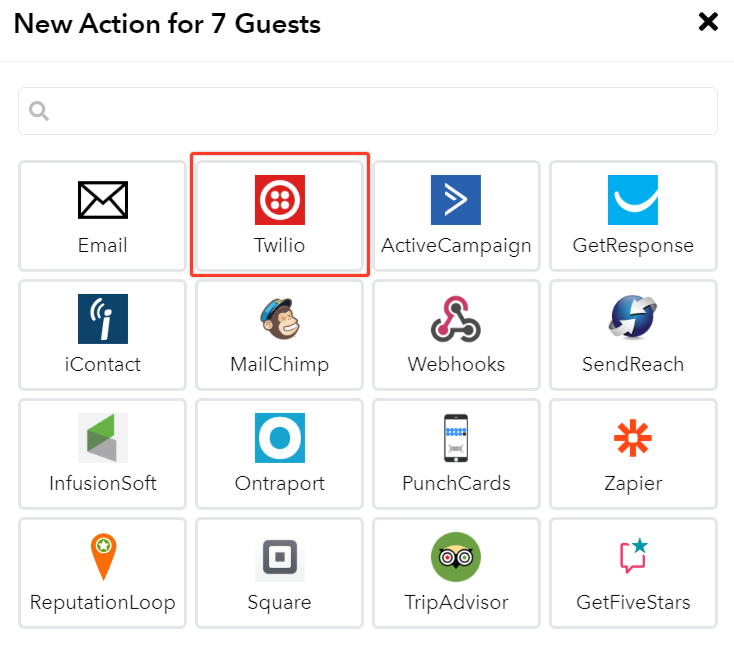 Name your action, select the app that you will use to send a broadcast message (in this case your Twilio app), select the phone number and type in your message. You may also send a MMS by uploading a media file. Then click Summary to continue.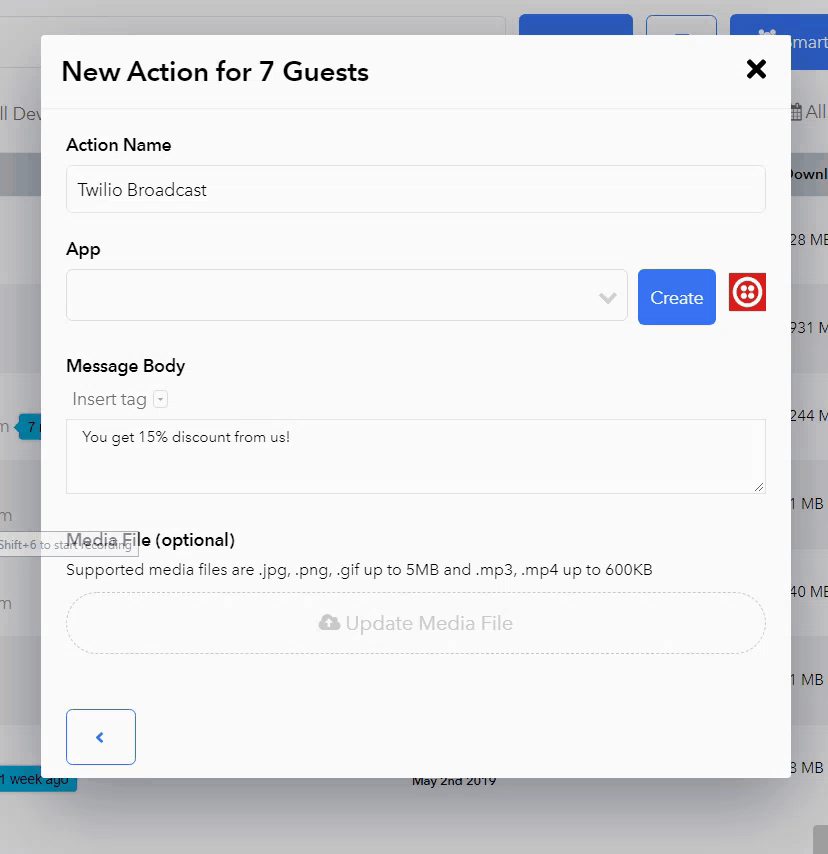 Click the Send button to send your broadcast message to your selected contacts.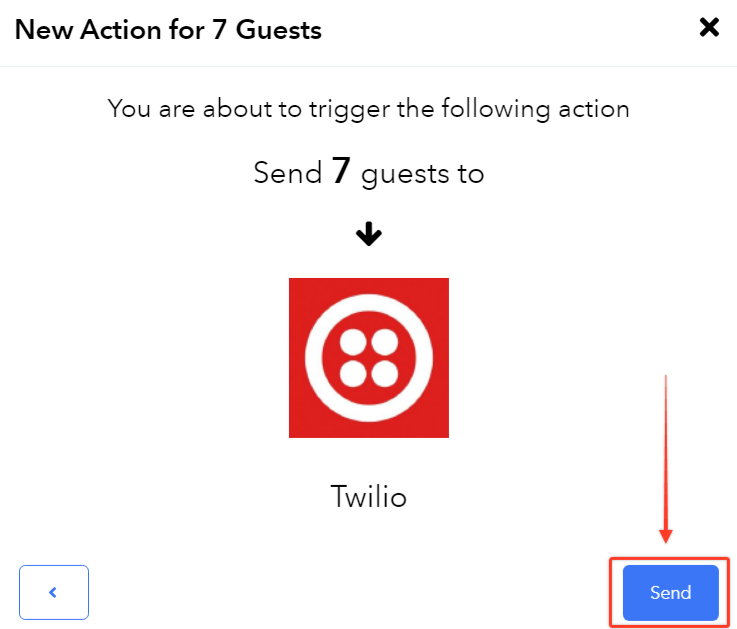 Message sent!
Did this answer your question?