Default Language for Locations
Default Language for Locations
Updated by Charles Rosel
For our users who like their Location Dashboard to be in another language, you can now set this accordingly.
Login into your MyWiFi dashboard and proceed to Locations section through the left side menu.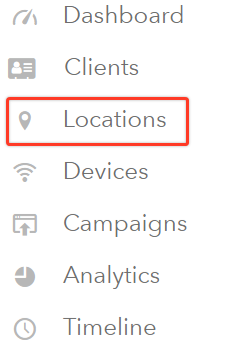 Find and choose the Location that you wish to change the language. Once you find the Location, click on the Location Settings button.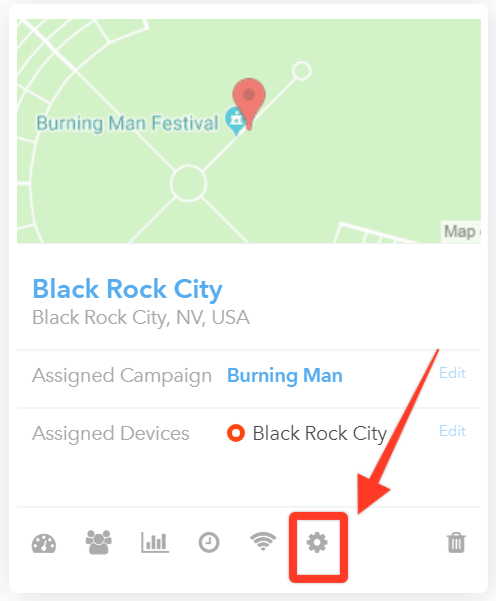 Once in the Settings of your Location, go to the General tab.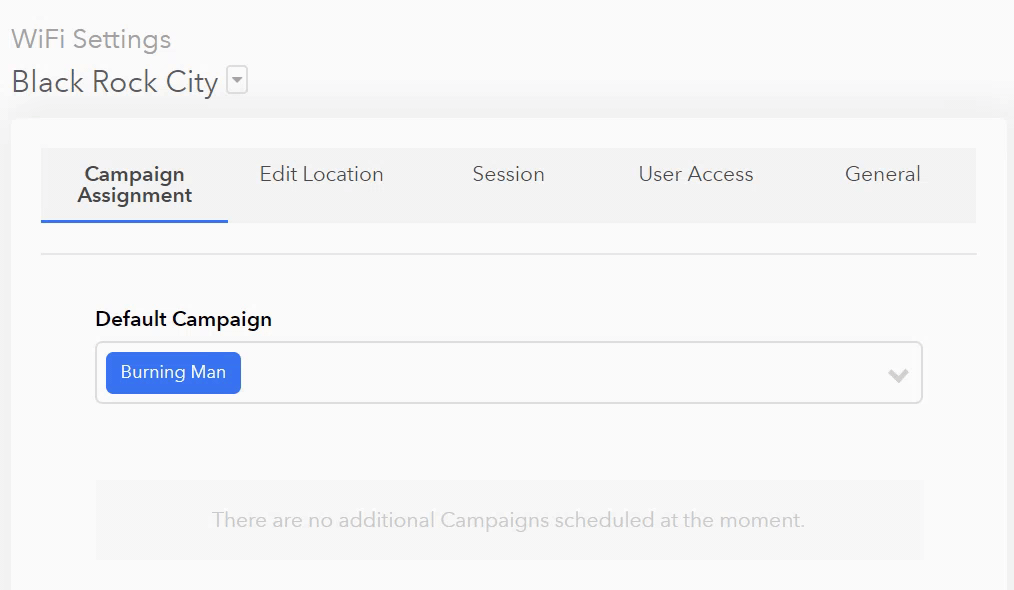 Under the General settings, choose the default Location language.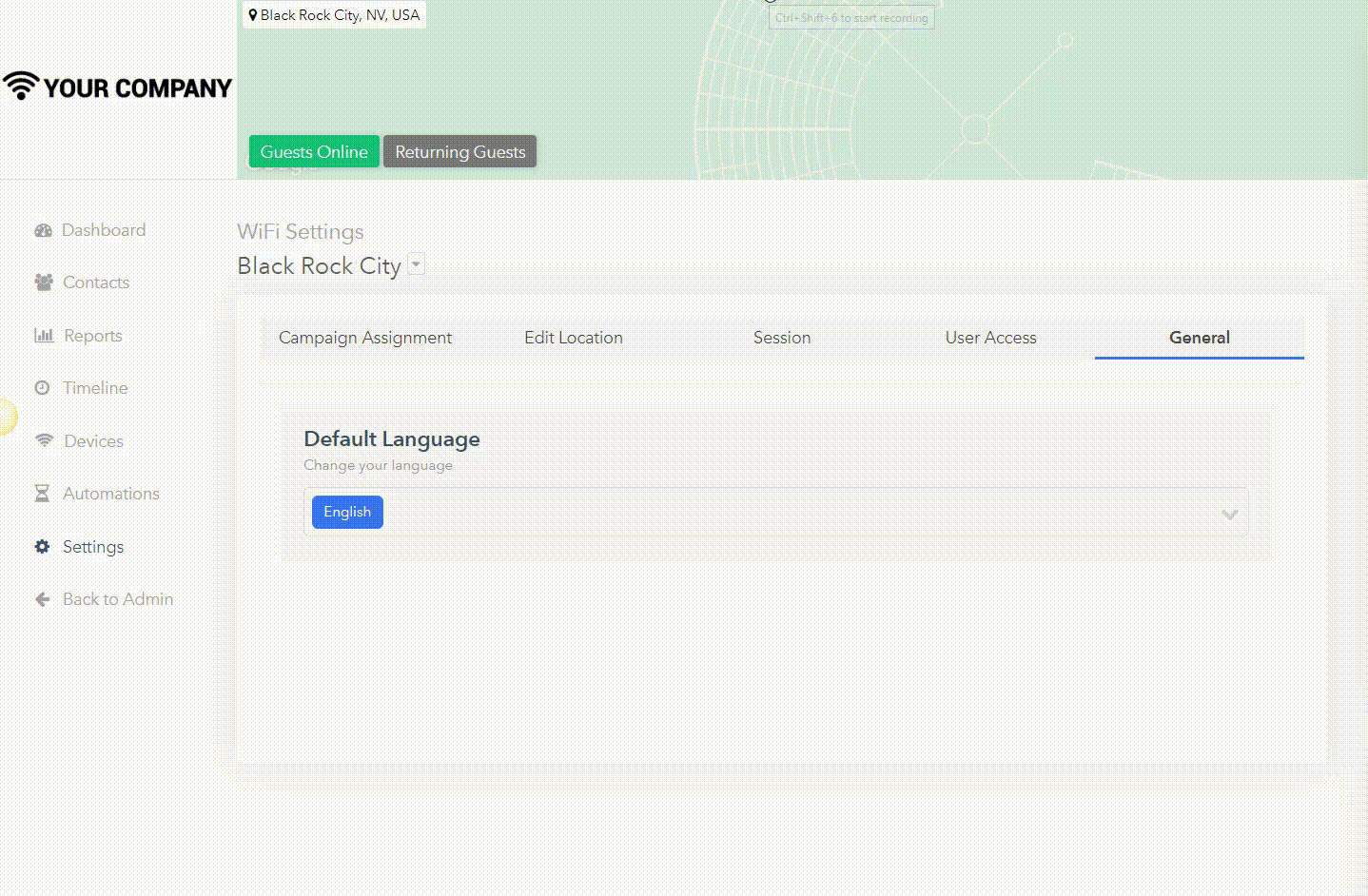 Onto world peace! ☮️
We will be adding other languages soon!
Did this answer your question?