I Entered the Wrong MAC Address. How Can I fix it?
I Entered the Wrong MAC Address. How Can I fix it?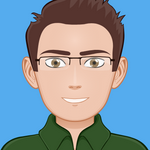 Updated by Thomas
The following will assist you in correcting an improperly entered MAC address

Sometimes, errors can occur and the wrong MAC address is entered into the platform causing connectivity issues.


How can I fix an incorrectly entered MAC address?


First, verify that the MAC address used when adding the device to the platform matches the MyWiFi_SSID, this is the default network name being broadcast by your social hotspot when it is powered on.




I entered the MAC address on the device. Why is the one in the SSID different?


Sometimes flashing Custom Firmware will alter the device's MAC address. If this is the case pleas contact support with a screenshot of the MyWiFi_SSID and we will correct the MAC address.


Alternatively, you can delete the device from your devices section in your Control Panel by clicking on the trash can icon to the far right of the device.



Once you have deleted the device you can then re-add the device with the correct MAC address. (Adding Devices)


If contacting support, please also provide, if possible, a screenshot of the SSID  (network name) being broadcast by your social hotspot as well as the device and campaign name to help us resolve your issue in a timely manner.
If you have any questions about this, please contact our support team by clicking the support icon in the bottom right-hand corner of this page.
Did this answer your question?