Why Does My MAC Address Not Match the Default SSID?
Why Does My MAC Address Not Match the Default SSID?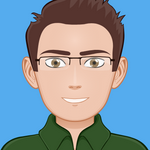 Updated by Thomas
There is a known issue with some MAC addresses on flashed devices NOT matching the MyWiFi _SSID.

Typically in this scenario, one or two of the digits contained in the MAC address are different than the MyWiFi SSID provided from the firmware.


The Default SSID provided by the MyWiFi Firmware should be considered the ACTUAL MAC Address.
Please verify that the MAC address used when adding the device to the platform matches the MyWiFi_SSID. If the MAC address does not match the MyWiFi_SSID, re-Add the device to the platform using the one contained within the SSID as seen below. (Adding Devices)



If the device connectivity issue is NOT resolved, please follow the troubleshooting steps for My Device Will Not Display the Campaign SSID (Flashed Device)


Please also provide, if possible, a picture of the default SSID being broadcast as well as a picture of the device connection setup to help us resolve your issue in a timely manner.

If you have any questions about this, please contact our support team by clicking the support icon in the bottom right-hand corner of this page.
Did this answer your question?