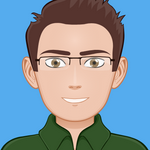 Updated by Thomas
The following guide will assist you in connecting your MailChimp account to your MyWiFi Control Panel

Login into both MyWiFi platform and MailChimp accounts
On your MailChimp dashboard, click your Profile in the upper right, in the drop down click Account




Once you click on Account, you will be taken to your Account Settings main page. Click Extras




The Extras menu has several links belonging to it. Click on the API keys link.




Once you click on the API keys link, you will be taken to the API key page. Scroll down to the section called "Your API keys" then click on the Create A Key button.




After you click on the Create A Key button, MailChimp will generate an API key for you. Copy the API key




Go to your MyWiFi Control Panel and click on the Automation tab on the left menu.



On the Integrations page, click the Add New Automation button in the upper right of the screen

Name your automation and choose a Location and Campaign for this automation.


Choose the Trigger for this automation and the Delay of the automation. Click Proceed afterwards

Choose how many times the automation will be triggered. Click Proceed to continue.





Select MailChimp from the list of available integrations. Then click Proceed.



Choose which MailChimp App to use or you can Create one. If you choose to create one, follow the the steps below:

Name your MailChimp app and input the API key you got on Step 5. Then Click Proceed.


Choose which list to use. Then click Proceed.

If you chose to use an existing app, chose which MailChimp app to use, then chose which list to use for the automation. Then click Proceed to finish the automation creation.


If you want to test your MailChimp automation, you may do so by following Step 7 on our Marketing Automation Overview
SMASHING!
You should only need to create one MailChimp integration. In MailChimp you can create a list for each of your clients. These lists will populate when using MailChimp for Automations or Zapier.
If you have any questions about this, please contact our support team by clicking the support icon in the bottom right-hand corner of this page.
Did this answer your question?