Presence Analytics for MyWiFi Networks Devices (SH100)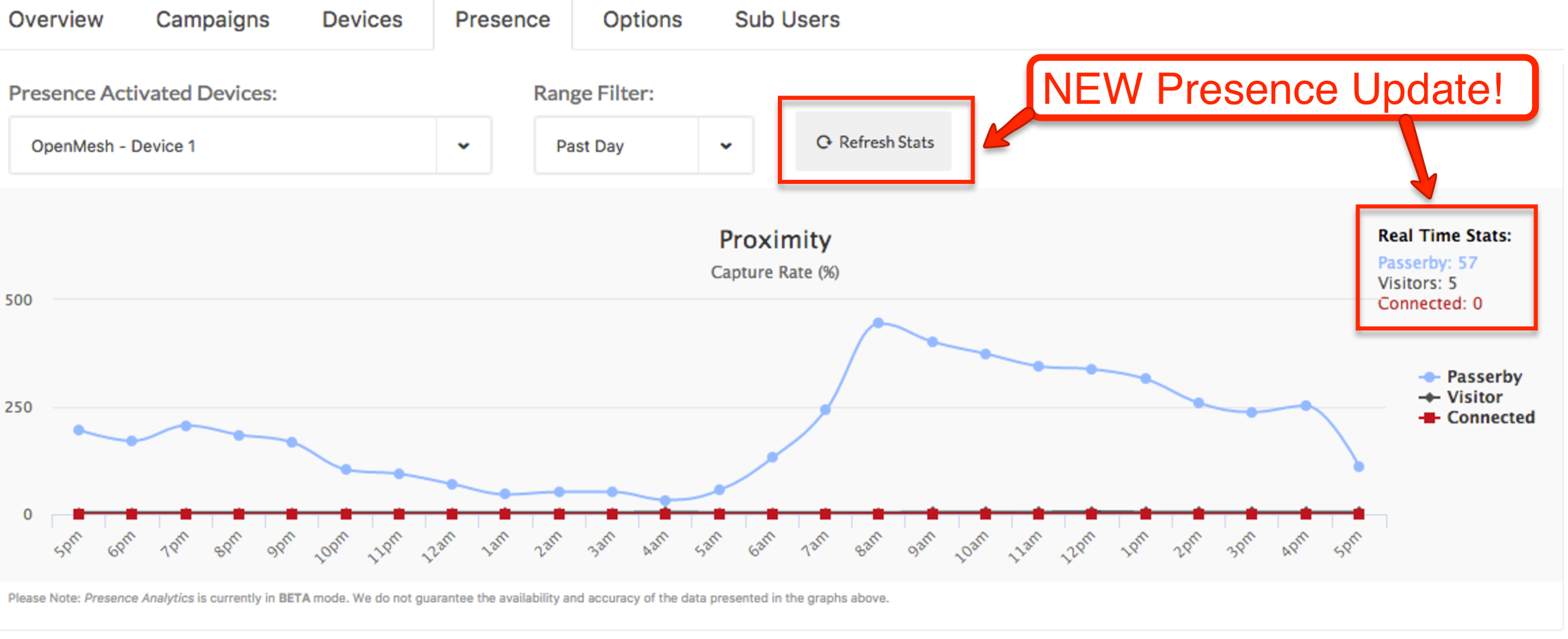 Presence Analytics allows you to estimate foot traffic that is passing within the range of your router. Foot traffic can be converted to additional sales if partnered with the right marketing effort. Enable this feature to get most out of your SH100. 
What you need:
An SH100 device that is active and updated with the latest firmware (other hardware are supported).
An MSP or Legacy subscription to access the Presence Analytics feature
Enable Presence Analytics on your SH100

Log in Into your MyWifi Dashboard.
Navigate to the Devices section.


Search for the SH100 in your list of devices. 


Click on the Edit button on your Device. 



NOTE: Please make sure your SH100 has the latest firmware (version 4.x.x) installed.   


Go to the Presence tab and toggle the Enable Presence Reporting to turn on the Presence feature. 


Click on the Update button to commit the changes.


Hoorah!
Presence Analytics can be viewed at Locations > Your Location > Presence tab

---
Did this answer your question?
---