Open Mesh CloudTrax Integration (Manually)
Open Mesh CloudTrax Integration (Manually)
Updated by Kevin Zicherman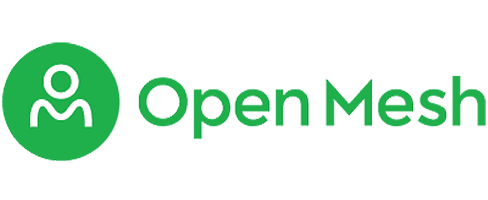 This guide will assist you in preparing your Open Mesh Access Points (managed through CloudTrax) for Social Guest Access capabilities. It will also assist you through the process of associating your Open Mesh access points with the MyWiFi system, for the purposes of managing the Social Captive Portal experience.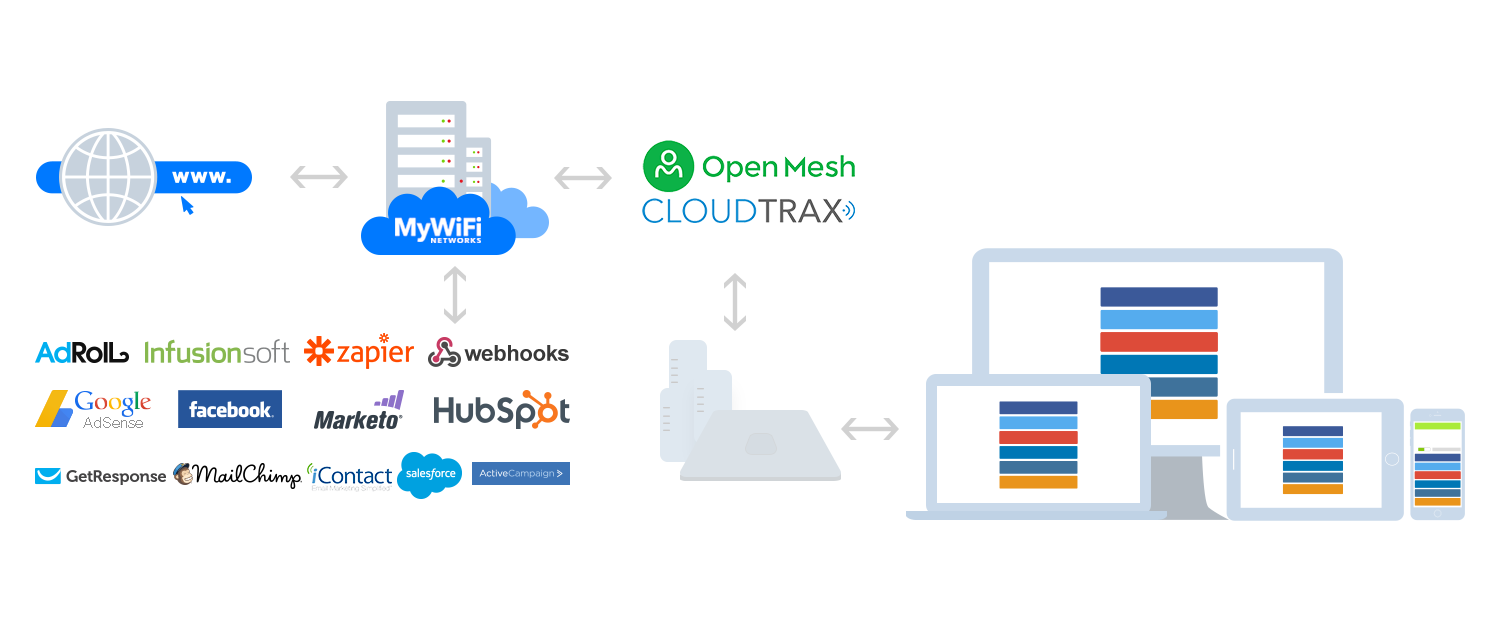 Retrieve the Mac Address of your Device
Login to your CloudTrax control panel.
Navigate to Manage >> Access Points in CloudTrax.
Locate your chosen Access Point in the List and identify the Mac Address of that Access Point in the table.

MyWiFi Setup
Login Into the MyWifi Control Panel with your credentials.
In the MyWiFi Control Panel, create/select an appropriate Social WiFi Campaign with the Social Media Logins and customized look of your choice.
Create/Use an Existing Location for your Installation & Assign your created Campaign as the Default Campaign for this Location.
Once you have completed those actions you can add the Open Mesh Device in the MyWiFi System.
Click on Devices >> Add New Device to bring up the Add New Device view.

Add your new Device:
Select a location for this Device.
Name the device.
Select the Open Mesh tab.


Select Standard Setup.


Input the MAC Address of the device and click Proceed.


You are prompted to confirm the information & selections you entered.


 Save the custom NasID provided above (you will require this later).
Click Confirm Setup to finalize the Device setup.
Edit your Device Configuration in CloudTrax
Login again to your Open Mesh CloudTrax Account.
Navigate to Configure >> click on your SSID of your choice for Social Guest Access configuration.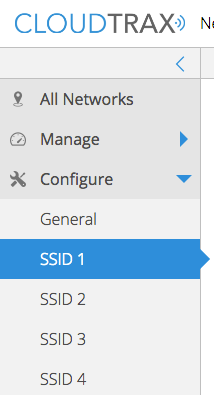 Configure your Common: SSID Settings as follows:
SSID Name: [SSID name of choice]
Enable: ON
Visible: ON
Authentication: OFF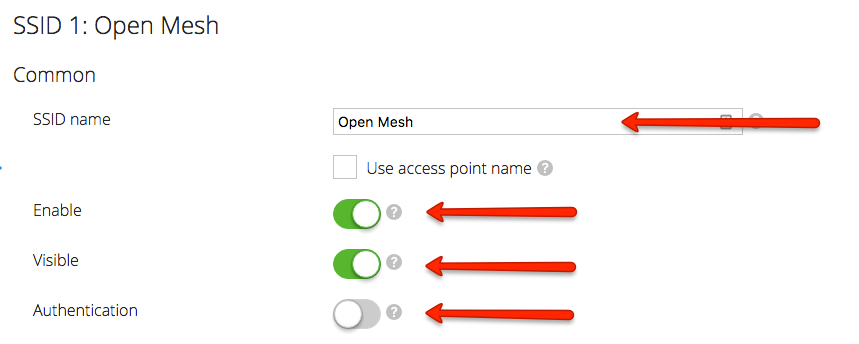 Configure your Captive Portal
Splash page: ON
Splash page type: Hosted remotely
Splash page URL: https://securewifilogin.com
Splash page secret: mywifi
Splash page authentication type: RADIUS
Server address 1: radius1.mywifi.io
Server address 2: radius2.mywifi.io
Server secret: mywifi
NAS ID: [NasID Provided from MyWiFi System]
Block unauthenticated users: ON
Please Note: 
If you have a Custom Social Portal Enabled in the MyWiFi System. You may enter your full Custom Social Portal Domain in the Splash page URL field instead of "http://securewifilogin.com".
You may use the same NASID to identify multiple access points & networks, which fulfill the same MyWiFi Location.
Configure your Walled Garden Hosts/Domains:

Please Note: 
If you have a Custom Social Portal Enabled in the MyWiFi System, it is necessary to add your Social Portal Domain to the Allowed Hosts/Domains Whitelist, a placeholder for which is: <White Label Portal Domain> located in the list below.
Here is the complete list of domains that need to be whitelisted:
Add Into Your Allowed Hosts/Domains Prior to Authentication List
<White Label Portal Domain>
mywifi.io
securewifilogin.com
cloudfront.net
fonts.gstatic.com
fonts.googleapis.com
linkedin.com
amazonaws.com
licdn.com
twitter.com
facebook.com
facebook.net
fbcdn.net
doubleclick.net
fbsbx.com
akadns.net
edgekey.net
edgesuite.net
akamaihd.net
akamaiedge.net
akamai.net
twimg.com
instagram.com
stripe.com
paypal.com
paypalobjects.com
twilio.com
vk.com
Save your Changes
Click on Save Changes in the top right of your screen
Congratulations! 
Your Open Mesh Device is now Enabled for Guest Access.
Troubleshooting
Unable to Access Captive Portal:
If you are not able to access the captive portal after connecting to the WiFi. Or if you are entered in a loop when you attempt to access any specific URL. Please make sure that your captive portal splash page domain, that you entered in the "Custom Splash URL" field, is included in the Allow Hosts/Domains Whitelist.
"Hotspot login cannot open the page..." Error
If you are receiving the "Hotspot login cannot open the page because it could not establish a secure connection to the server." error on iOS devices. Please attempt to alter your whitelist based on the guidelines established by Open Mesh in this article:

https://help.cloudtrax.com/hc/en-us/articles/360000453364-How-to-fix-iOS-Hotspot-login-cannot-open-the-page-Error
Do note, we DO NOT recommend adding google.com to your whitelist as it will prevent the Android Captive Portal Assistant from working.
Did this answer your question?