How to Install MyWiFi OpenWRT Firmware on Teltonika RUT900
Add your device
into your dashboard and save the firmware file on your local hard drive before proceeding.
Installing the MyWiFi OpenWRT firmware for Teltonika RUT900 has two parts:
Setting of a Static IP address on your PC and;
Installing the firmware through the bootloader WebUI of the router.
Follow the detailed steps below on how to load the MyWiFi OpenWRT firmware for your RUT900 device.
I. Set a Static IP Address on your Computer
Go to Start menu and in search, type Ethernet Settings. Click the single result to go into your ethernet port setting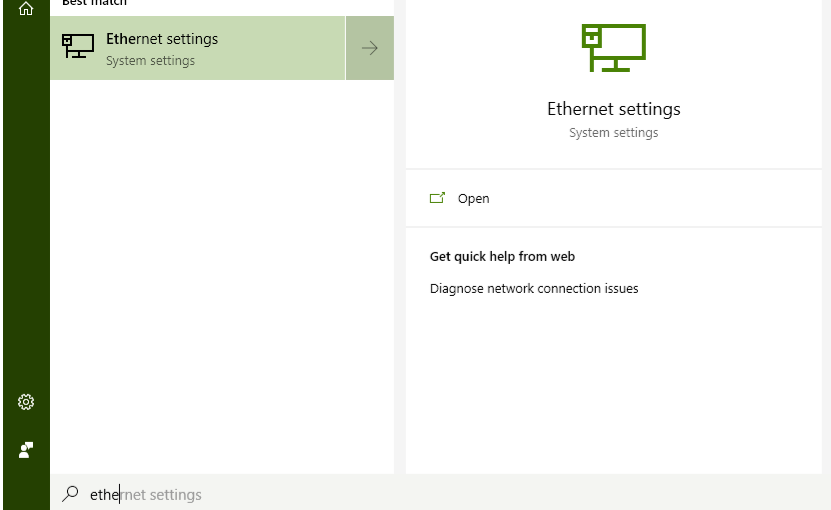 Within the Ethernet settings, click Change adapter options which can be found under Related Settings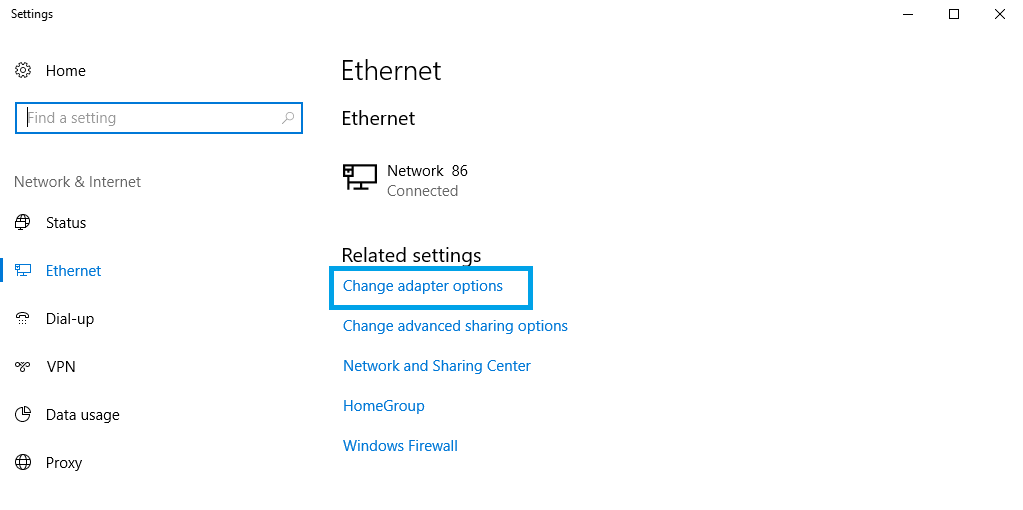 In the Network Connections window, right-click on the Network connection associated with your Ethernet adapter and click Properties:

Then click on Internet Protocol Version 4 (TCP/IPv4)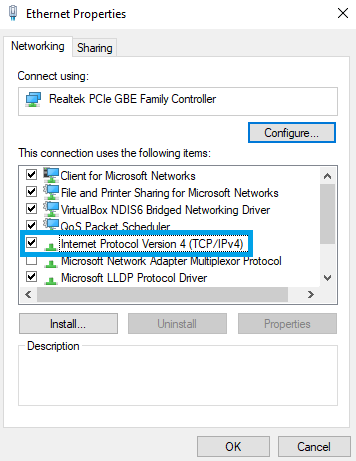 Use the following IP address and enter a static IP for your PC (e.g., 192.168.1.2); netmask - 255.255.255.0; gateway - 192.168.1.1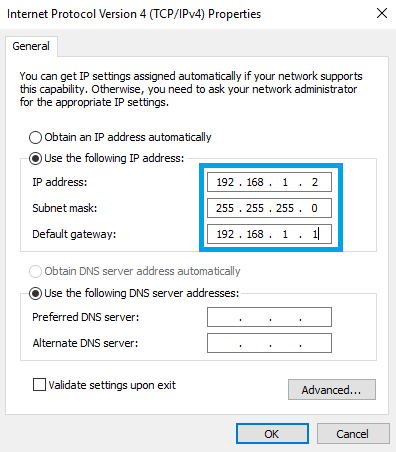 Click Ok button afterwards. The Static IP address of your computer has been set.
II. Updating the Firmware
Copy the instructions below if you are connected to the internet through the router that will be flashed as you will be going offline from this point.
Unplug your router's power supply/wall plug from the electrical source
Leave one ethernet cable plugged in on any of the ehternet ports. All other ethernet ports and WAN ports should be blank or empty.
Press and hold the Reset button
Plug the power supply/wall plug back to the electrical source, while holding the Reset button.
Continue holding the Reset button for 3-4 seconds or until all LAN port LEDs start blinking.
Once all LAN port LEDs are blinking, you may connect through to the Bootloader Menu by opening up a web browser and go to 192.168.1.1/index.html (if your browser does not connect, clear your browser cache and cookies).
Once in the WebUI, you may upgrade your firmware by clicking on Choose File, select the firmware file you saved and the click the Update Firmware.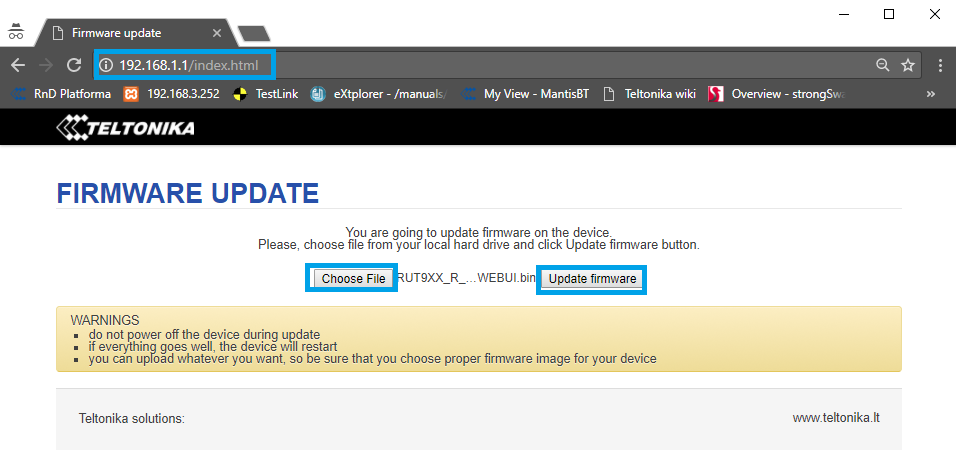 If the update is in progress, you will get the window like the image below. The update will take about 2-3 minutes and the router will restart itself automatically.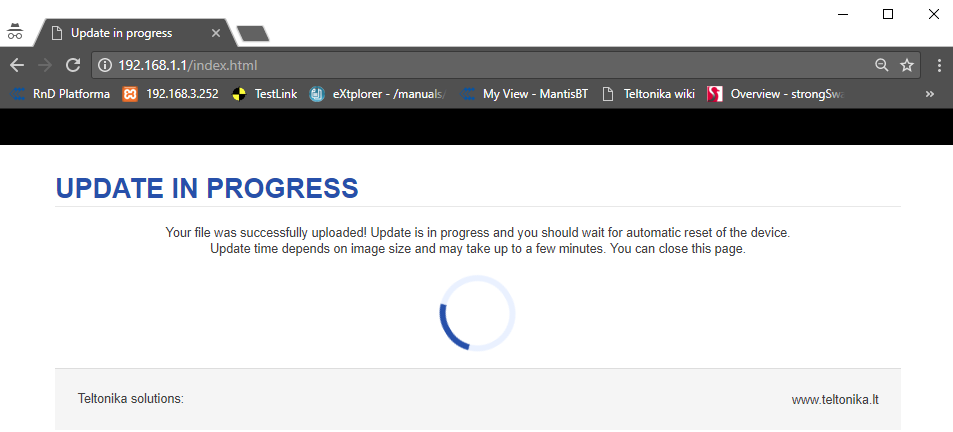 Your router will now work with MyWiFi Networks.
Go back to your ethernet settings on your PC and set your IPV4 IP address back to auto.
---
Did this answer your question?
---