Updated by Kevin Zicherman

This short guide will show you how to add your Stripe account
Within the MyWiFi Dashboard click on Apps on the left hand menu


Then click Add New App


Select Stripe


Set a name for your integration, then click Connect with Stripe

Accept the integration with Stripe

Then, within campaigns, you can now select your Stripe Account. Set your plan amounts and durations.

That's it! Guests can now PAY using their credit cards to access Wi-Fi.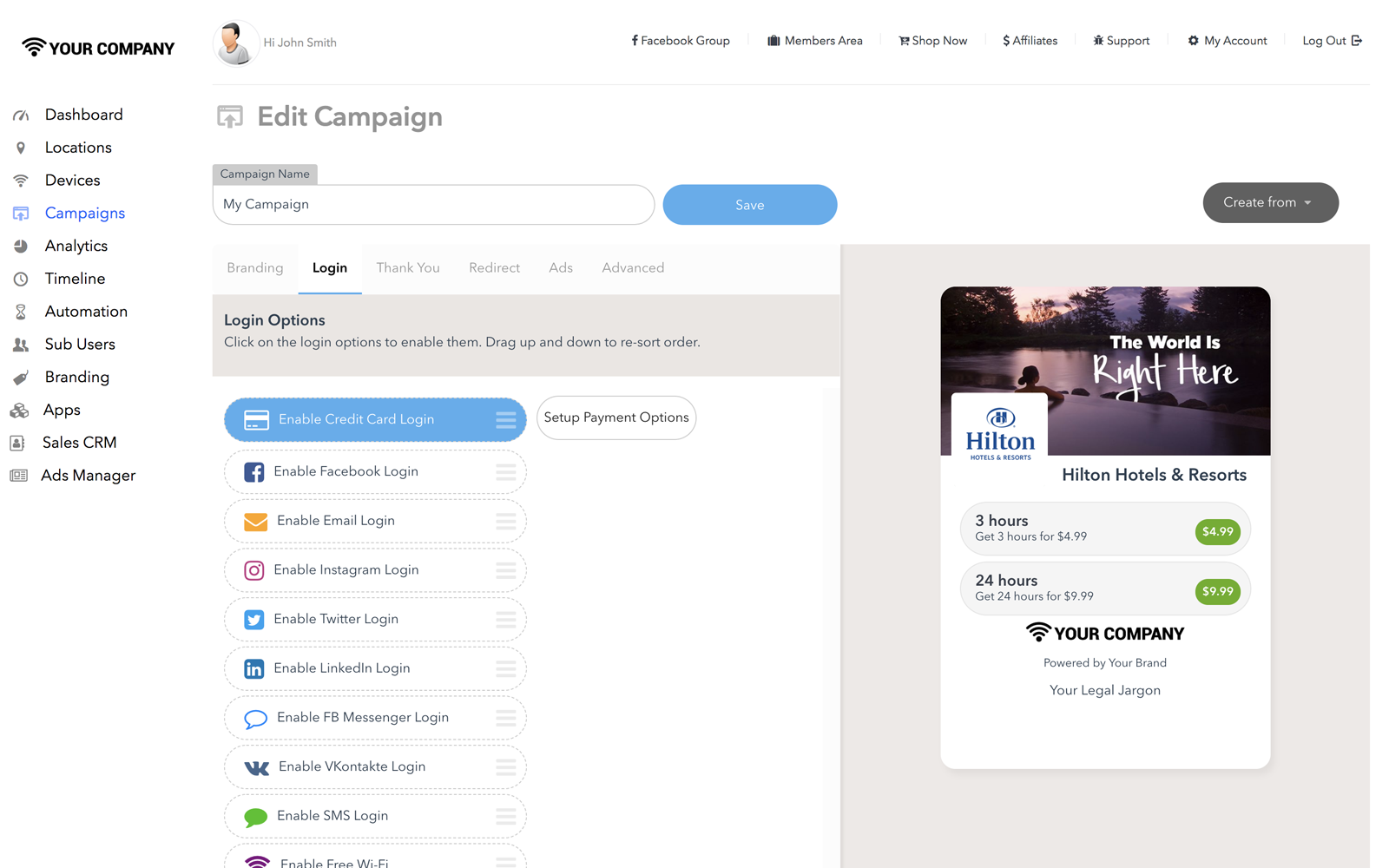 Did this answer your question?