MobiPunch Integration Setup
MobiPunch Integration Setup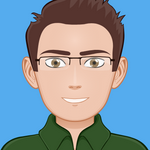 Updated by Thomas
MyWiFi and MobiPunch Integration and Automation
MobiPunch now integrates directly with MyWiFi through Automation, allowing you to automatically create users in your loyalty program and follow up with a link to download the punch card.

What you need:
Active subscription with MobiPunch
Automate or Scale MyWiFi subscription plan
Getting your MobiPunch API Key

To integrate MobiPunch, you will first need to create an integration. Log into both your MobiPunch and MyWiFi platforms.

In MobiPunch, click your Profile and choose Settings





Under Settings Choose Developer and copy your API Key. 





Integrating MobiPunch with MyWiFi


In your MyWiFi dashboard click on Apps. 



On the Apps page click Add New App in the upper right  corner of your screen.

 

Choose Loyalty from the list of options. 


Select PunchCards on the next screen. 


Name your app then enter the API key you copied from Step 3. Click Proceed to finish creating the Loyalty app.


Once the app has been created, click on the Automation tab. 


On the Automation page, click Add New Automation in the upper right of your screen


Name your automation, then choose the Location and Campaign for this automation. 


Choose the Trigger method for your automation and the Delay time of the automation. 


Choose the frequency of the automation. Choose ONCE as each end user should have one punch card only. Click the Proceed button.




Select PunchCards from the list of available apps then select the PunchCard app you just created from step 4 to step 8. 


Select from the list the loyalty card you wish to send to your end users. Click Proceed to finish creating the automation. 




Watch out! We got a bad ass loyalty creator over here! 


Now that you have setup the Automation with your PunchCard integration, guests will automatically be populated to the chosen Loyalty Program and sent an email with a link to download the PunchCard.



If you have any questions about this, please contact our support team by clicking the support icon in the bottom right-hand corner of this page.

Did this answer your question?