Devices Step-by-Step Guide
Devices Step-by-Step Guide
Updated by Kevin Zicherman
The Devices section allows you to add, edit, and remove devices from your dashboard. Each section in this article has links which lead you to a more detailed step by step instructions. 
Devices You Can Use
MyWiFi is compatible with several hardware manufacturers. We have grouped them according to your install needs: small installs and large installs. 
Small Installs 
Small areas that need social WiFi services are called small installs. Small cafes, restaurants, retail shops, etc. are qualified as small installs. Devices used for demo purposes are qualified as well. Below is the hardware that is compatible for use with those purposes. 
Large Installs
If the small routers are not sufficient to deliver social WiFi due to signal range limitations, you will need to use cloud controllers that provide good wifi signal coverage in larger areas. These can be used in large areas such as big restaurants with large seating capacities, hotels, event areas, etc. We do support several brands of cloud controllers and they are listed below. 
What You Can Do on Devices Section
Adding Devices
One of the first steps you need to learn is how to add your device. The device or router will be the primary hardware that will deliver social WiFi to your customers.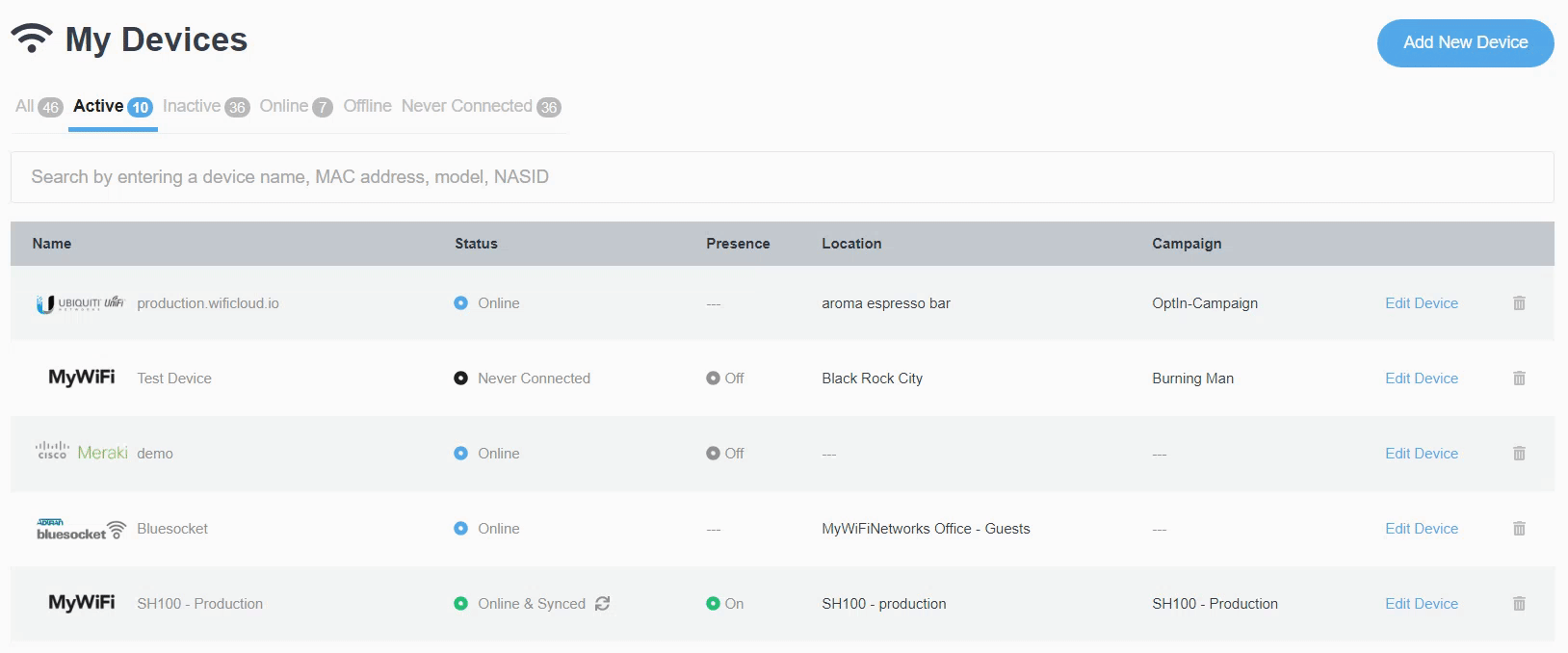 Editing Devices
Should you want to update or edit a device, this can also be done within the Devices section. You may search for the device using the search bar or look for it manually through the list of devices that you have on your dashboard.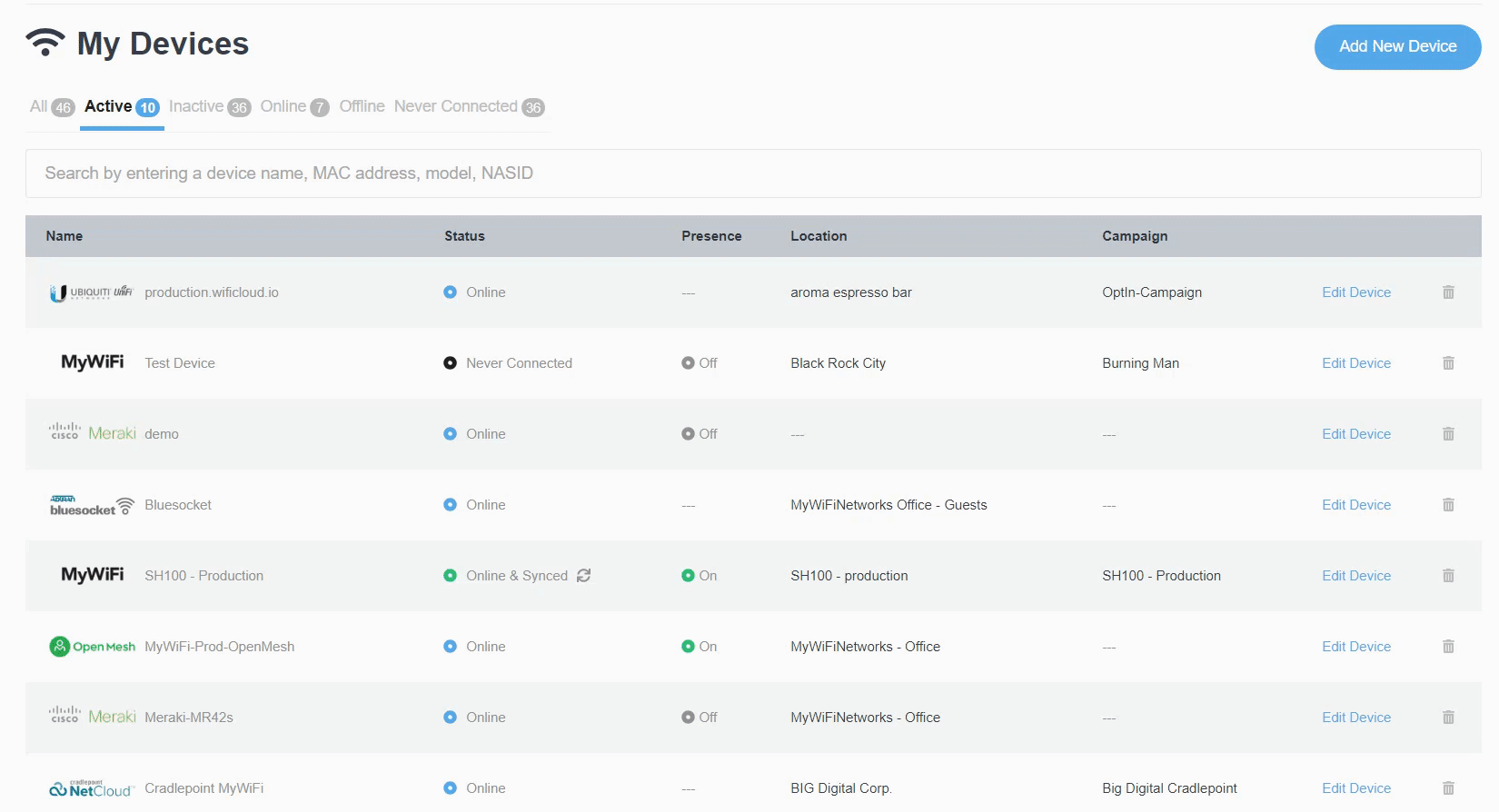 Removing/Deleting a Device
If you wish to delete a device or made a mistake on the MAC address when you were adding a device, just look for the device on your devices list and click the corresponding trash bin icon and confirm the removal of the device.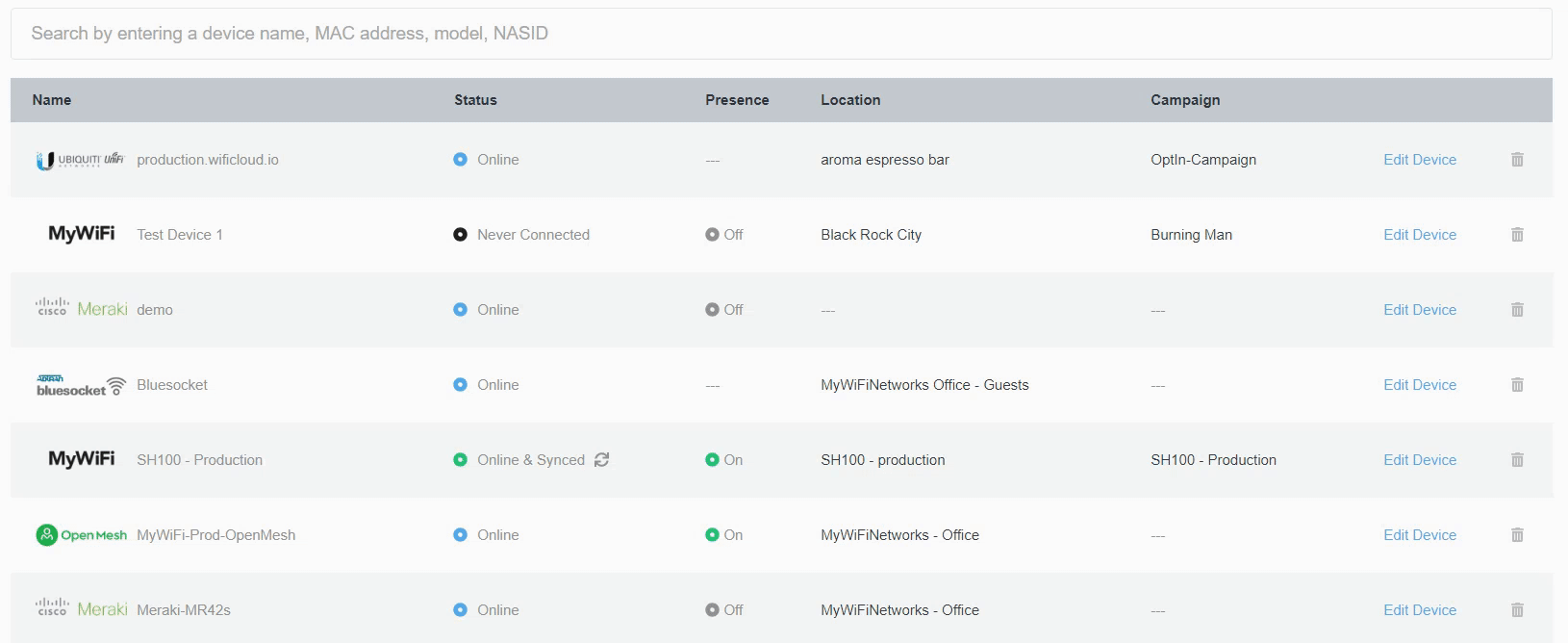 Did this answer your question?