TripAdvisor Review Express Integration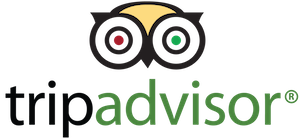 Create a TripAdvisor Integration and Automation process within the MyWiFi Dashboard in order to automatically trigger a review email for connected Wi-Fi guests through TripAdvisor Review Express.
More information regarding Review Express can be found here: https://www.tripadvisor.com/ReviewExpress

Pre-requisite:
Locating the TripAdvisor Property ID
Creating the TripAdvisor Integration in the MyWiFi Dashboard

Once logged into the MyWiFi Dashboard, click on the Apps tab on the left side menu



On the Integrations page, click the Add New App button



Click on Loyalty and Chose TripAdvisor
Choose a name for your TripAdvisor app
Select a MyWiFi Location that you wish to map to the TripAdvisor Property ID
Enter the TripAdvisor Property ID that you collected on Step 1
Select the Language that you wish the Review Express Email be delivered in
Select the Country that the TripAdvisor Property and your service is located in
Once done, click on Proceed button to finalize and successfully complete the app integration.

Authorizing MyWiFI as a Connectivity Partner

After 48 hours from creating a mapping for the TripAdvisor Property as a new Integration in the MyWiFi Dashboard
The Property Administrator must Login into the TripAdvisor Review Express Dashboard:
https://www.tripadvisor.ca/ReviewExpress
Navigate to Review Express >> Settings tab
Click Opt in Now
They must then select "My WiFi Networks" as a Connectivity Partner
Click Next and complete the following steps
They must also have a Review Express campaign setup for their Property
TripAdvisor - Quick Start Guide: Automated Review Express:
TripAdvisor - Complete Review Express Guide:
https://www.tripadvisor.com/TripAdvisorInsights/w594

Creating a TripAdvisor Automation process on the MyWiFi Dashboard

Click on the Automation tab on the left side menu



Click on the red 'Add New Automation' button. You can now define the new automation process
Automation Name - Enter any name relevant to your setup (in this case: TripAdvisor Automation Property XXXX)
Trigger - Leave as 'Connect' (As we want this automation to occur each and every time a guest connects to the hotspot via Social WiFi)
Delay - Leave as 'Real Time'
Location - Select specific Location that have been previously setup on the MyWiFi Dashboard. These Locations must be associated to perform Guest WiFi services related to the TripAdvisor Property ID you wish to generate reviews for. (You can select multiple locations).
[Note: All campaigns that are live at this location will be part of this Automation]
Action - Select the TripAdvisor Logo
Choose your TripAdvisor Integration (which was created in Step 2)
Click Save

If you want to test your TripAdvisor automation, you may do so by following Step 7 on our Marketing Automation Overview

Congratulations!

By following the steps in this guide you would have been able to:
Create a mapping between a TripAdvisor Property and a MyWiFi Location,
Integrate TripAdvisor into the MyWiFi Dashboard and
Enable an Automation process from the MyWiFi Dashboard to trigger Review Express campaigns on Guest WiFi connections.
The Automation for TripAdvisor Review Express campaigns will ONLY trigger if the Login method the Guest used, collected a verified email address for the Social Profile. Login methods such as "Free Wi-Fi" and "Facebook Messenger" do not collect an email address.

You may ONLY associate One MyWiFi Location to a TripAdvisor Property. You may not associate the same Location to several properties.

The Review Express email request does not arrive in realtime after the Guest has completed the login process. MyWiFi performs the notification to the TripAdvisor Review Express Service in realtime [or optionally after whatever automation delay you have chosen]; however the e-mail's actual delivery is within 6 to 48 hours.

If you have any questions about this, please contact our support team by clicking the support icon in the bottom right-hand corner of this page.
---
Did this answer your question?
---