Mikrotik Configuration Troubleshooting
Mikrotik Configuration Troubleshooting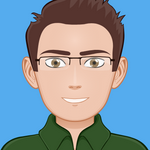 Updated by Thomas
Mikrotik Configuration Troubleshooting
This short guide will walk you through the common Mikrotik configuration errors that either create a connection issue or issue receiving the splash page.
The config.txt and login.html files need to be changed with values from your account and the interface being used.
It is recommended that you setup and enable your Custom Domains, prior to configuring your Mikrotik device.
Verify the interface your device is using via Winbox (wlan1, ether1, ether2, etc.) under Wireless > Interface. Make sure this value is placed in the config file where noted below.



Verify your NasID from the device edit screen of your device in your social dashboard.



Verify that you have added your Custom Social Portal URL at the top of the Walled Garden above add dst-host=*mywifi.io, using the following format: add dst-host=*.customdomain.com


Open the login.html file with a text editor and verify that securewifilogin.com has been replaced with your custom social portal domain and you have kept the https:// and the quotes.



The above are the most common configuration issues that will affect your connection and splash page access.

The SSID is set under the Wireless tab in Winbox. Your campaign SSID in the social platform will not carry over to the device.
If you have any questions about this, please contact our support team by clicking the support icon in the bottom right-hand corner of this page.
Did this answer your question?