Zapier Automation Integration
Zapier Automation Integration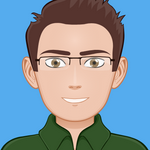 Updated by Thomas
It's now possible to connect your Wi-Fi user data to over 1,000+ 3rd-party apps using the MyWiFi Networks Zapier integration now directly integrated with our Automation Engine.  

What you need:
Trigger Zaps directly from the NEW Automation Section
Watch this video to learn how to use our new Zapier automation tool:
Click on the Wi-Fi Automation Tool on the left menu


Click on Add New Automation 


Name your automation and specify for which location and campaign you wish this automation to be triggered. Then click Proceed


In the Trigger settings, select how the automation will be triggered, whether once a user connects, disconnects, is an inactive user or for their birthdays. Then choose whether the trigger will be delayed or immediately implemented in real time. Click Proceed afterwards.



Select the frequency of the automation trigger whether it is Always, only Once, or on a By Visit basis. Click Proceed once you have selected the frequency of your automation. 


From the list of integrated apps, choose Zapier. 

Choose whether you want to Create New Zap or Use and Existing Zap. Then click Proceed. 



SPOT ON! You've integrated a Zapier automation to one of your campaigns!
If you have any questions about this, please contact our support team by clicking the support icon in the bottom right-hand corner of this page.
Did this answer your question?